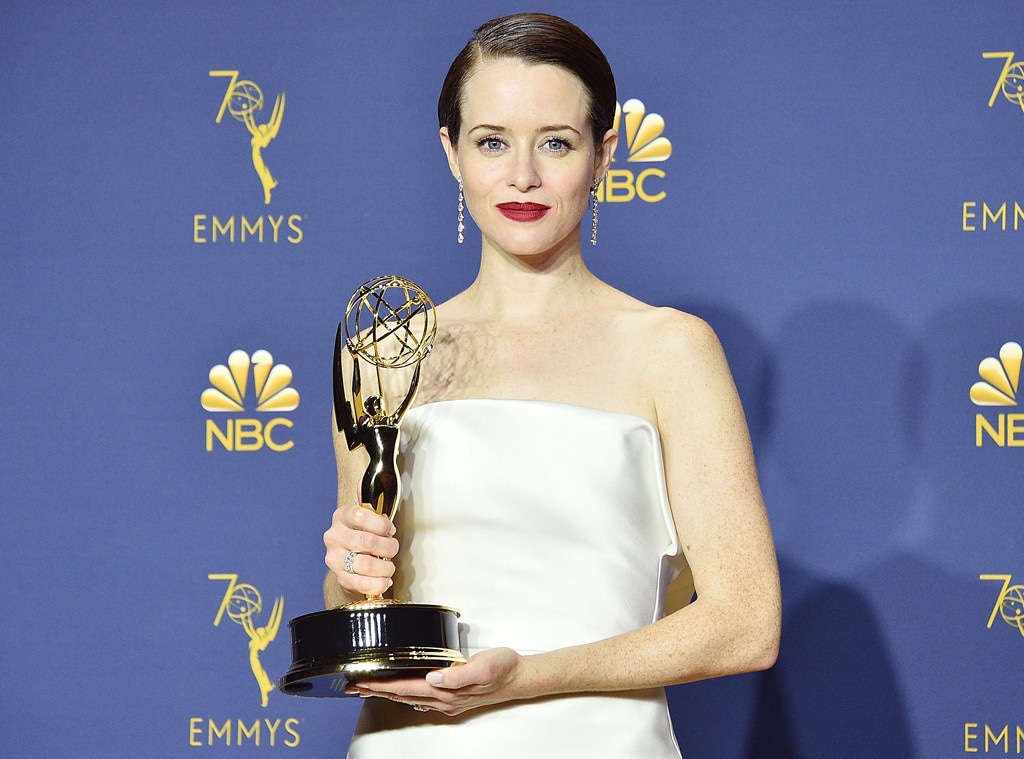 David Crotty/Patrick McMullan via Getty Images
Jonathan Van Ness to the rescue!
While The Crown's Claire Foy was one of the 2018 Emmys' winners, it seems someone in charge did not get the memo. After the annual award show wrapped up, stars headed to the Governor's Ball close by for the first step of celebrating the big night. However, it was apparently not so seamless for this year's Outstanding Lead Actress in a Drama Series. 
According to The Hollywood Reporter's Chris Gardner, who first shared his account online, Foy was apparently initially denied entry to the party because her ticket that allowed her team to enter through the back entrance was ripped. 
"Just witnessed crazy #EMMYS moment:Queen almost couldn't get into Governors Ball," Gardner tweeted. However, the Queer Eye star apparently solved the situation after "gushing over how much he loves her," Gardner wrote. 
And gush he did! The Fab Five member could not contain his joy upon meeting the star of the hit Netflix series. 
"Oh. My. F--king. God. MOM! MOM!! MOM our fav!!!" he captioned one photo of the two together on social media, seemingly at the time of the mix-up. 
It seems Foy was just as elated to meet the fellow Netflix star. In another video shared on social media, the actress recorded what seemed to be a video message for someone from Van Ness as he praised The Great British Bake Off. 
"This is the best thing that's ever happened!" Foy shouted into the camera. 
Needless to say, Jonathan Van Ness, Claire Foy and The Great British Bake Off are the new solution to all problems.