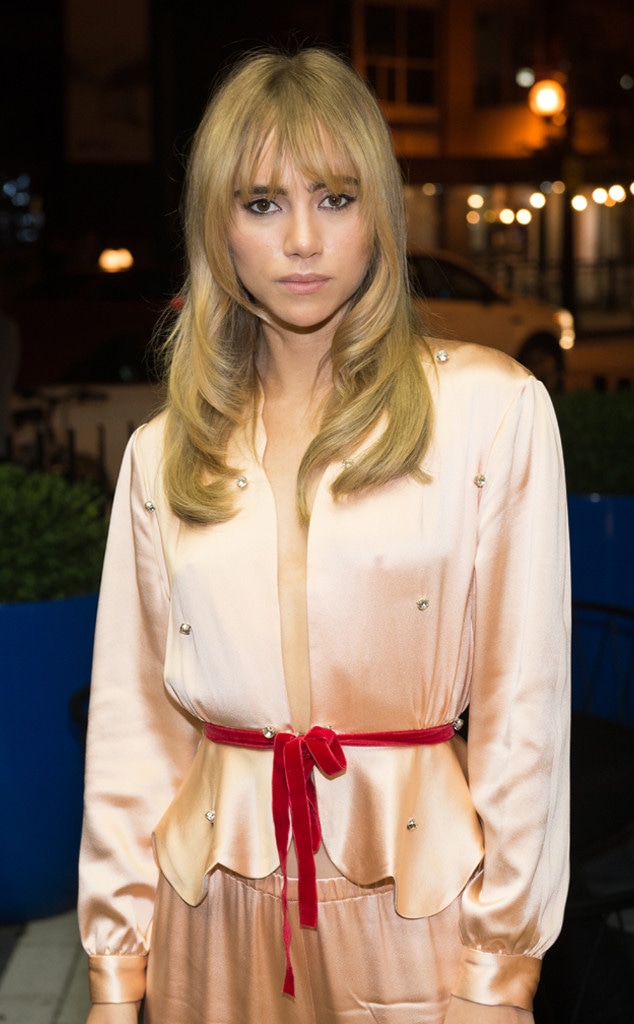 Steve Blackburn/Getty Images
Suki Waterhouse accidentally shot someone while filming her new film Assassination Nation.
The actress made the confession on Monday while attending the movie's New York premiere at the Metrograph. 
"I hurt somebody," she said, per Page Six. "The bullet ricocheted. They hadn't seen that in 20 years. The bullet came back at the guy and hurt him."
Waterhouse claimed she "didn't get extensive [firearm] training" before shooting the scene.
"I'm not gonna lie, it was maybe an hour," she said, per the media outlet.
The model didn't reveal the name of the person who suffered the injury, and the film's reps told Page Six they didn't have any further information on the incident.
The movie is about four women who are accused of hacking and distributing their community's private information—sparking a modern-day witch-hunt. While the film is set in Salem, Mass., the cast and crew actually filmed in New Orleans.
It looks like the accidental shooting wasn't the only trouble the group got into while filming.
"We got banned from two New Orleans bars," Waterhouse said, per the media outlet. "It's really hard to do that."
It's Bill Skarsgård and Shake It Up's Bella Thorne also appear in the film.
The movie hits theaters nationwide on Sept. 21.