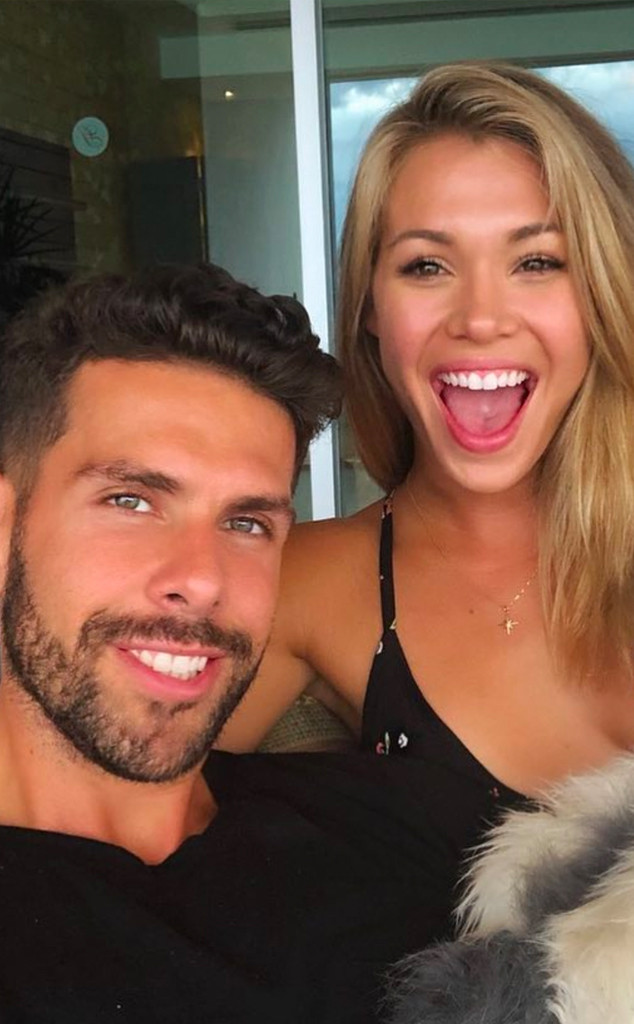 Instagram
It's been about a week since fans watched Chris Randone propose to Krystal Nielson on the season five finale of Bachelor in Paradise. But will Bachelor Nation get to watch the couple say "I do" in a televised wedding?
"My life is shared publicly so [it's] definitely going to be on the Instagram Stories," the 29-year-old fitness coach said with a laugh. "As far as being televised, we're not opposed to it."
The future Mrs. Goose said the two will make the decision "as a team" if the opportunity presents itself. However, she definitely doesn't want any drama when it comes to planning the big day.
"We just care about wine, food and music," she said. "We don't want to worry about any details. I see so many of my friends who get married, and they're so stressed out as brides and they don't get to enjoy it. That certainly [is] not our plan."
Still, the lovebirds won't be walking down the aisle anytime soon. The two are currently focusing on moving in together. While they've decided to make California their home, they're still figuring out which city. However, the 30-year-old sales trainer said the two are hoping to make the move by Nov. 1.
Nevertheless, they still have every intention of getting married.
"We're 100 percent getting married, and we're 100 percent making it happen," he said. "I think as time goes on, we will have a better understanding of when and where that can take place."