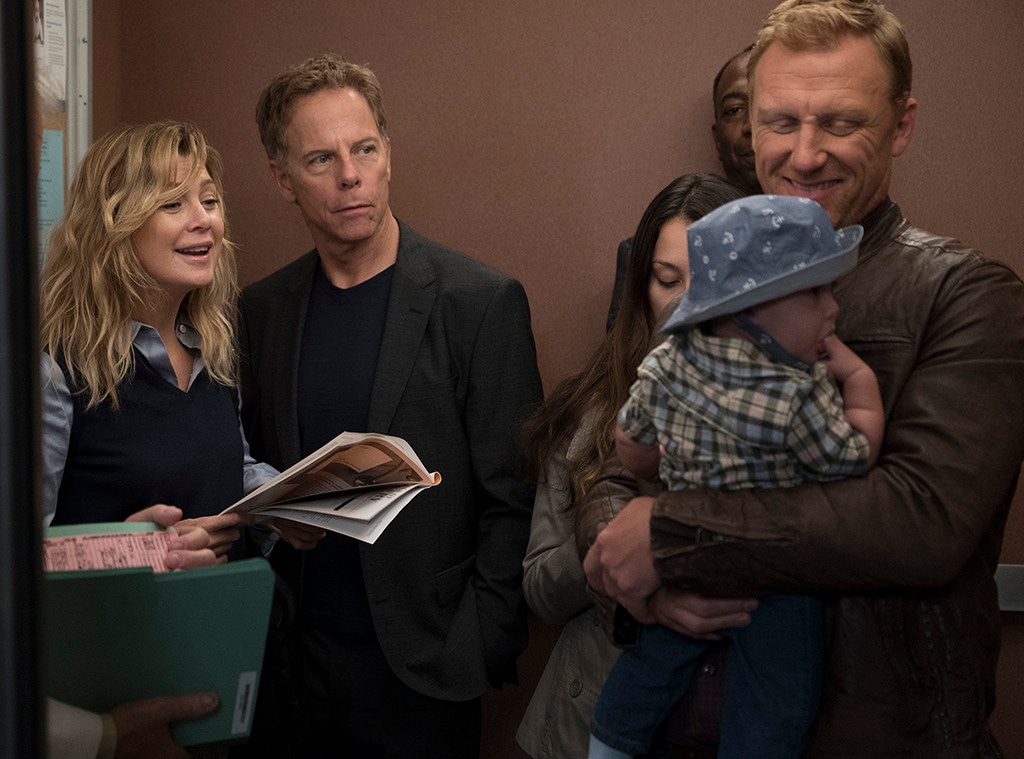 ABC
We're just a little over a week away from the return of TGIT!
Grey's Anatomy returns with a two hour premiere next Thursday, and we know it's hard to wait. We're struggling as well, so to help us all out, we've put together a very helpful gallery about everything we know about this season.
Not only will this give you something to hold onto for the next week, but we'll also be updating the gallery throughout the season any time there's news about what's coming up in this landmark 15th season. There's gonna be love triangles and hookups and probably a few medical miracles, as well as some baby news that has yet to shake up the hospital. There's also some new hot docs to look forward to meeting!
The gallery has the details on all that and more, plus a few of the newest pics that have been released from this season so far.
Hopefully, it's enough to make the next few days of waiting feel at least a little bit shorter!
Grey's Anatomy premieres Thursday, September 27 at 8 p.m. on ABC.