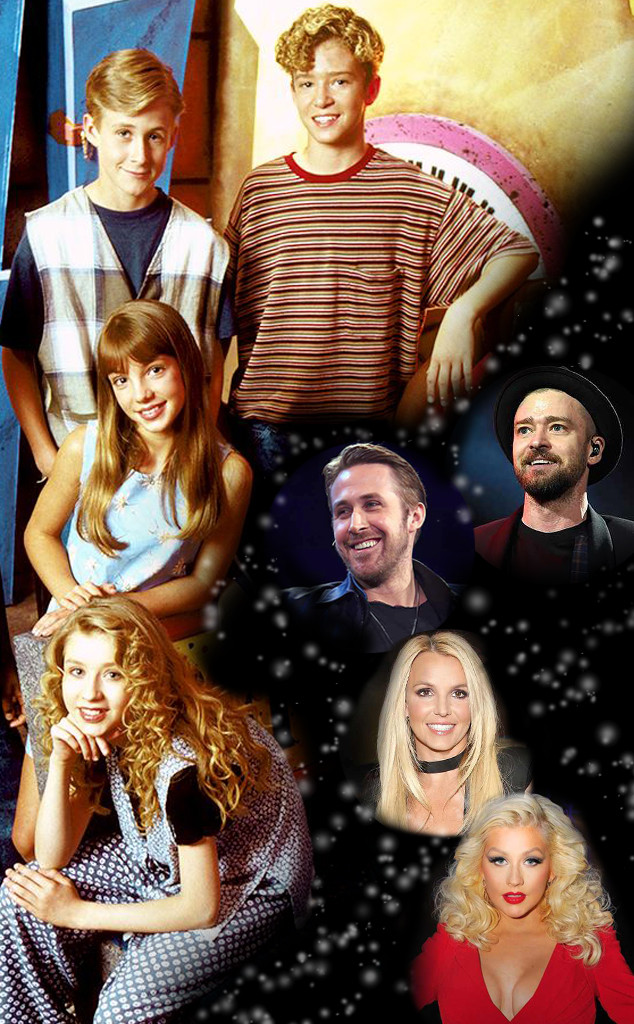 Disney; AP; Getty
If there was ever any doubt about the magic of Disney, just look at who the Mouse House launched into stardom 25 years ago.
It was 1993 when young Britney Spears, Justin Timberlake, Christina Aguilera and Ryan Gosling joined The All-New Mickey Mouse Club in its sixth season on the Disney Channel, and these four future superstars really were brand new to the world of showbiz.
Sure, Justin, Britney and Christina had been on Star Search, but they were all eliminated before the final rounds. Not even little Ryan had Barney-equivalent acting experience on par with what Demi Lovato and Selena Gomez would bring to the table in the early 2000s—and not one of these tween-aged Mouseketeers came from a famous family à la Miley Cyrus.