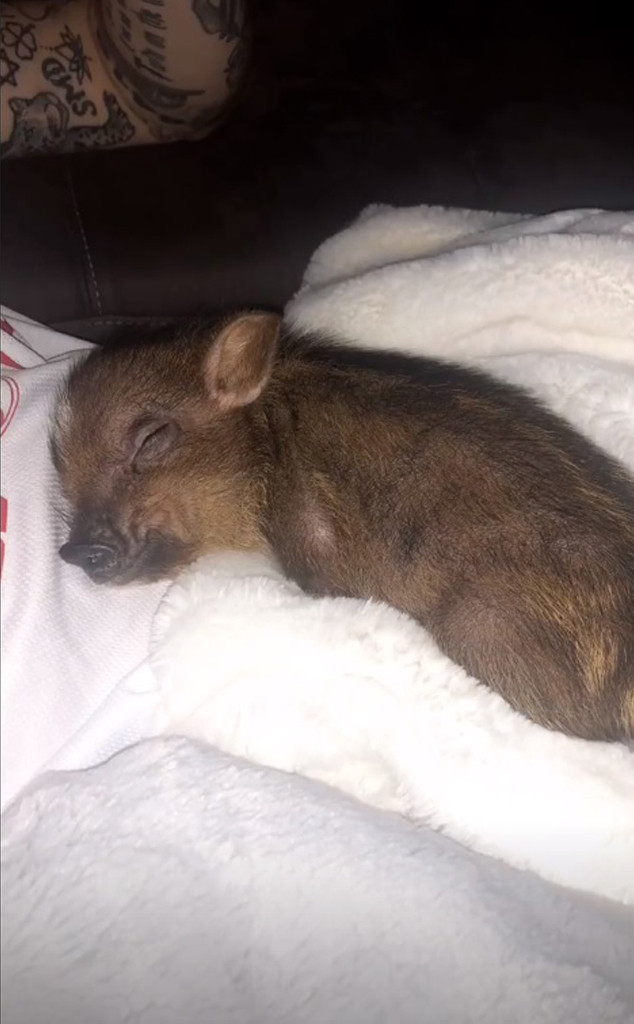 Instagram
Pete Davidson wears his heart on his sleeve. Or, in this case, on his torso.
The Saturday Night Live cast member and his fiancée Ariana Grande recently adopted a pet pig (yes, you read that correctly), and how he's making his love for the animal even more permanent. On Monday, tattoo artist Mira Mariah posted a picture on Instagram of Davidson's newest ink, which he got at Studio Fleur Noire Tattoo in Brooklyn, New York. The tattoo is the tiny pig's face with presumably the pig's name, Piggy Smalls, written below it in cursive.
Other tattoos on Davidson's body that are visible in the photo include, but are not limited to, a star of David, the word DAVIDSON, Winnie the Pooh, a four-leaf clover and more.
Grande shared photos and videos of Piggy Smalls on Saturday in her Instagram stories. Videos showed the "No Tears Left to Cry" singer snuggling with her new pet as well as the teacup pig napping on Davidson's stomach.