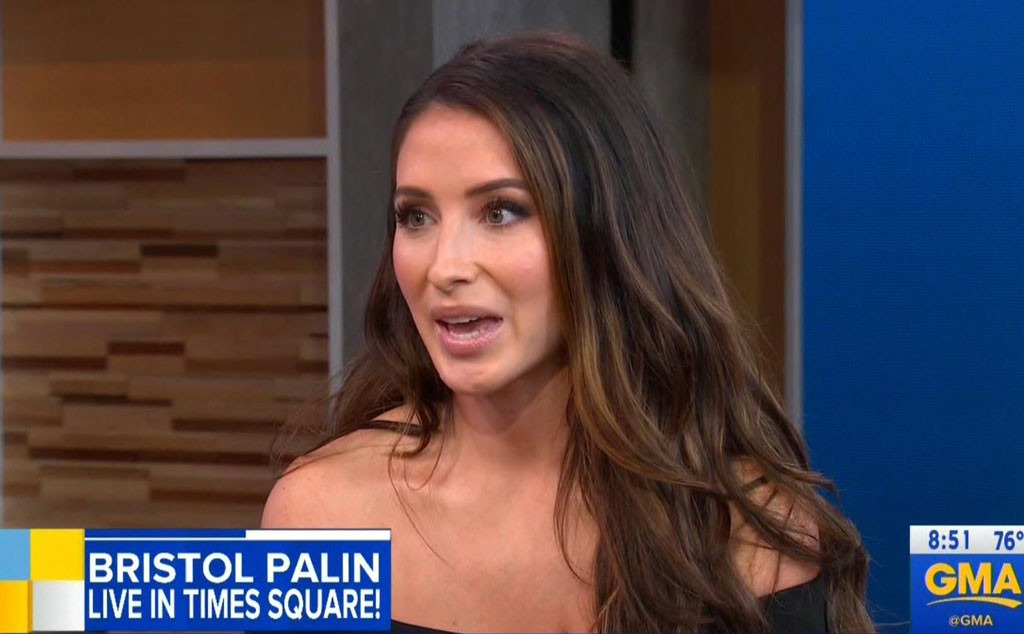 ABC
Bristol Palin wants to show everyone that "life doesn't end" after a divorce.
The daughter of Sarah Palin appeared on Good Morning America on Tuesday and talked about everything from her famous mom, her three children, her recent divorce from Dakota Meyer and joining Teen Mom OG. In a preview clip from the upcoming season, Bristol declares that she might not want to "ever" get married again. But she backtracked a bit on her statement on GMA.
"Never ever?" GMA host George Stephanopoulos asked.
"No, I don't know," Bristol replied. "I don't know, I don't know."
When asked why she decided to join the MTV series, Bristol shared, "I've been a huge fan of the show forever and I've watched these girls' stories, and I just feel like, you know, God gave me a platform and I need to use it. And if there's anything I can relate in my life to someone else out there, then that's what I wanna do."
Earlier this summer, Bristol revealed that she's "freshly divorced" from Dakota during an Instagram Q&A. Bristol and Dakota have two children together, they welcomed a daughter, Sailor Grace Meyer, in Dec. 2015. Two years later, they welcomed their second child together, a girl named Atlee Bay Meyer in May 2017. Palin also has a son, Tripp Johnston-Palin, with her ex Levi Johnston.
When asked what she hopes people get out of her appearance on Teen Mom, Bristol said, "Honestly, I just think that if I can show—I was recently divorced—so if I can show that life doesn't end after a divorce, then I hope that people can see that and continue living and continue to chip away at life."
Back in February, E! News confirmed that Dakota had filed for divorce from Bristol after almost two years of marriage. Dakota filed a petition for divorce on Jan. 29 in Austin, Texas.
Though the duo sparked reconciliation rumors months later, the exes don't appear to be back together.
Teen Mom OG returns to MTV on Oct. 1.