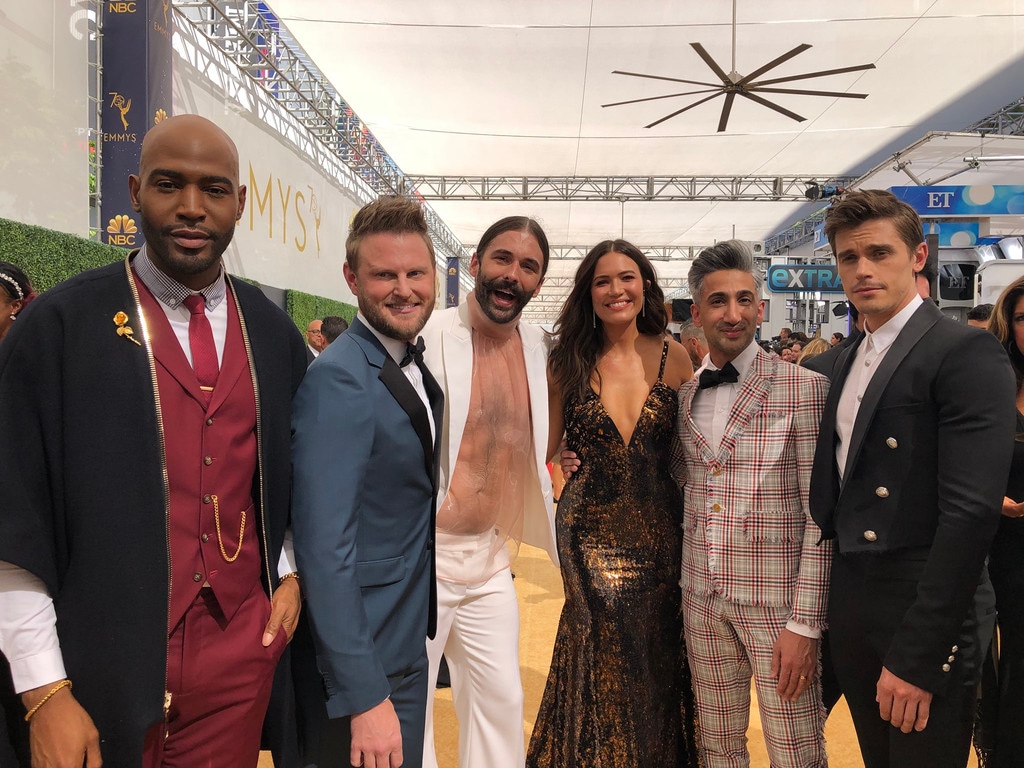 Twitter
At this point, we're no longer just asking, "Can you believe?"
We've moved on to saying, "Can you believe there was ever a time in our lives when we didn't have Karamo, Tan, Antoni, Bobby, and Jonathan Van Ness?" 
The cast of Queer Eye has taken not only the regular world by storm, but also the celeb world, making friends and fans all over Hollywood. Their impact was no more obvious than at the 2018 Emmys, where TV stars like Mandy Moore practically made it a mission to mingle with the Fab Five. 
The guys themselves also had some fun getting to meet their favorite celebs, and all in all it was a truly fabulous night at the Emmys! 
This Is Us star Mandy Moore didn't just gush on Instagram, saying, "I've already won! I can go home now," but she also fangirled over the Fab Five during her interview with E!'s Giuliana Ranic. 
"Like honestly, I've seen all of these pictures from parties with these guys all weekend and I'm like, if I don't get a picture with them, I will feel like I have failed myself. So I'm happy. Like honestly I feel like I've won the night now." 
Will & Grace star Megan Mullally compared center parts Jonathan Van Ness, declaring that they're bringing them back. 
Tan France freaked out over Tina Fey and Maya Rudolph (as we would as well). 
Bobby Berk followed suit, correctly deeming them "icons." 
Jonathan Van Ness appeared to lose his mind over meeting new Emmy winner Claire Foy and somehow didn't even address her as Queen. 
Van Ness is such a fan of Game of Thrones that he got nominated for an Emmy for his recap show, Gay of Thrones. This right here is an iconic pairing.