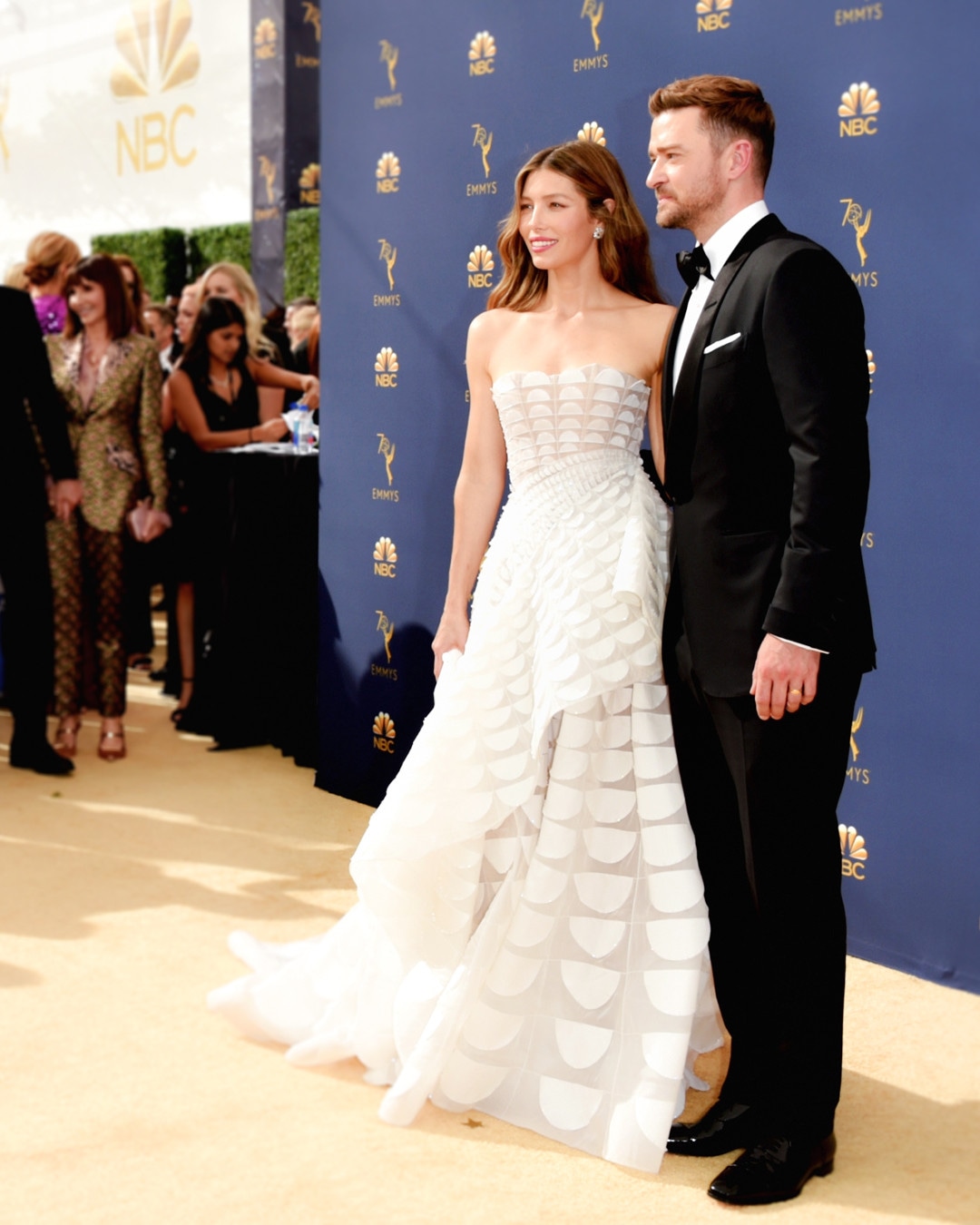 Shearer/Getty Images
Although Jessica Biel and Justin Timberlake are already married, their Emmys 2018 ensembles are inspiring our wedding day dreams.
In case you missed it, the red carpet was filled with looks worthy of your nuptials. With all of the anticipation surrounding tonight's awards, it makes sense that celebrities would chose outfits that look like they're meant for the big day. White was the color of choice.
For the bride that is looking for minimalist or form-fitting silhouettes, the red carpet was a runway full of wedding inspiration. Case in point: Heidi Klum, Scarlett Johansson and Kristen Bell's looks for the glowing bride. Trumpet, mermaid and sheath forms were all present, as well as ballgowns of bright hues. 
For men, celebrities like Milo Ventimiglia and Lakeith Stanfield brought their A-game to the Emmys with menswear suited for a handsome groom.
When is your big day? Whether it's around the corner or a distant fantasy, check out the best white ensembles to inspire your wedding dreams below!