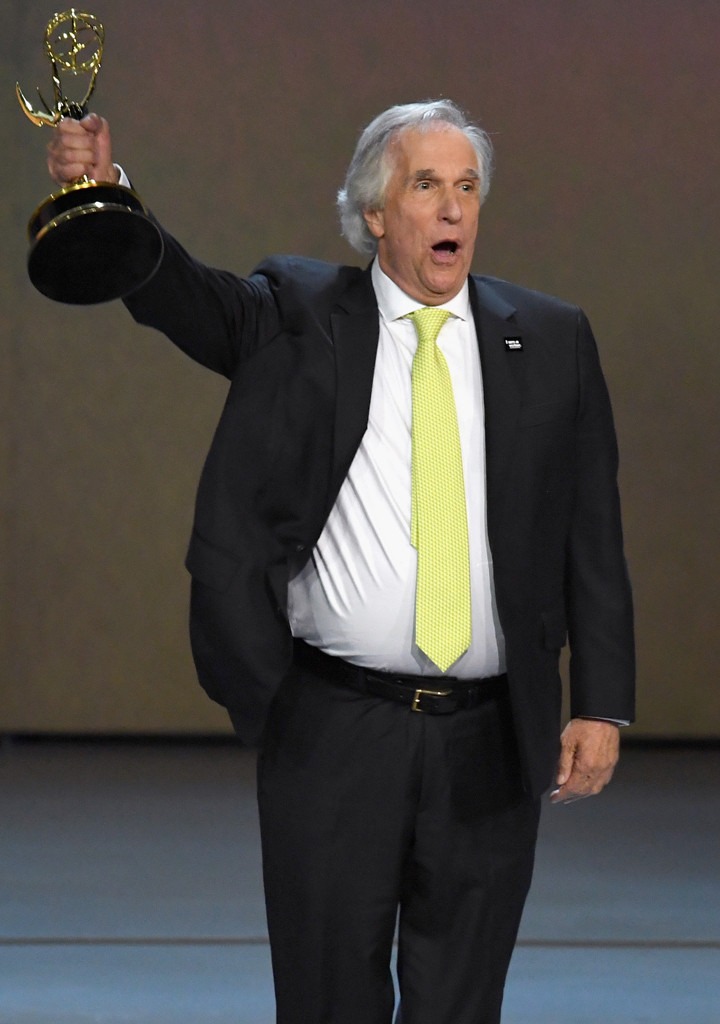 Kevin Winter/Getty Images
Henry Winkler has finally won an Emmy!
The actor's long-awaited time at the podium has finally come and he couldn't be happier to win for his role in the HBO comedy series Barry. Winkler has been nominated for an Emmy seven times in his career, but it appears the eighth time is the charm. He was first nominated for Outstanding Lead Actor in a Comedy Series in 1976 for his role on Happy Days. 
He is now 72-years-old and joked, "Oh, my god. Okay. I only have 37 seconds. I wrote this 43 years ago."
The star, who played an acting teacher on the series, thanked his family, friends and co-stars for helping him achieve the accolade. He rounded out his speech by saying: "I can't stop yet. My wife Stacy, oh, my god, my cast and crew, and the kids, kids, Jed, Zoe and Max, you can go to bed now, daddy won!"
ABC Photo Archives/ABC via Getty Images
Winkler left the stage with The Crown stars Claire Foy and Matt Smith, who presented him with the award.
Last year's winner was Alec Baldwin, who won for his work playing President Donald Trump on Saturday Night Live. Baldwin was also a nominee, along with Brian Tyree Henry from Atlanta, Louie Anderson of Basket, Tituss Burgess from Unbreakable Kimmy Schmidt, Tony Shalhoub of The Marvelous Mrs. Maisel and Kenan Thompson from Saturday Night Live.