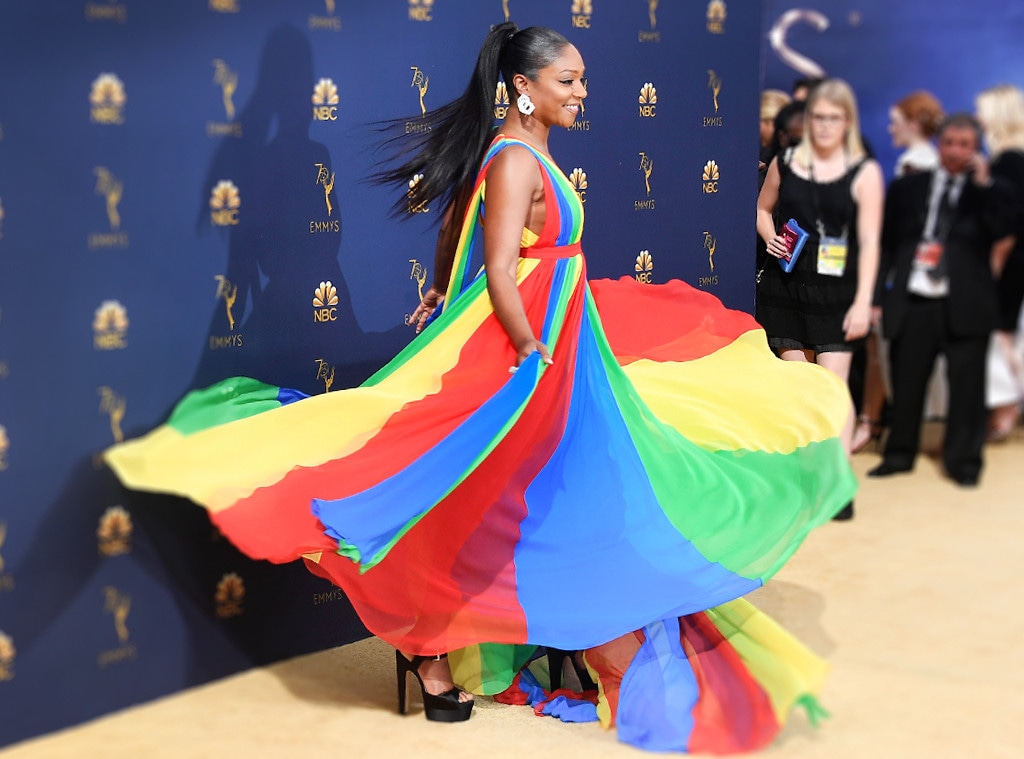 Frazer Harrison/Getty Images
Is it just us or the 2018 Emmys more exciting than years past?
Not only does it feel like there are more amazing shows to keep up with than ever, but there are what seems to be, countless famous faces we can't see to get enough of. We're always interested in what Kristin Cavallari is wearing on the red carpet, but did you catch her in that sultry black gown this evening? Radiant, we tell you.
Or what about Kristen Bell in her minimalist white dress? We could not have dreamt up a more simple-yet-classic stunner.
Now if only we had an up front and center view of the carpet, capturing every detail in slow mo and on repeat. Oh, wait we do! Keep scrolling for the most captivating celeb looks captured by the 2018 Emmys Glambot.