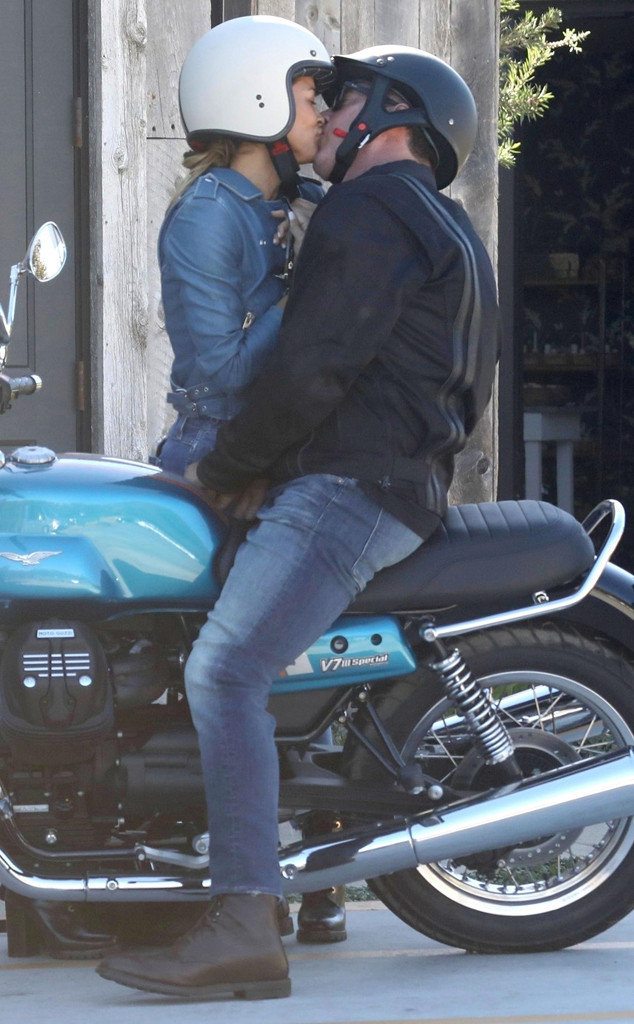 RMBI / DOBN / BACKGRID
Does Brooke Burke have a new man in her life?
The TV star was spotted locking lips with a mystery man in Malibu, Calif. this weekend. According to an insider, the pair left the American eatery Kristy's between 5:00 p.m. and 5:30 p.m. on Sunday. They also weren't afraid to pack on some PDA.
"They were really cute," an insider told E! News. "She's obviously smitten."
Before hopping onto her new man's motorcycle, Burke shared a little laugh and sweet smile with her date. The mystery man also went in for a quick kiss.
"The entire time she was laughing and they couldn't take their eyes off of each other," the source continued. "He leaned in at one point to kiss her. It was quick, but they seem really into each other. She was smiling the entire time, [and] they looked really happy."
After the peck, Burke mounted the bike and tightly held onto her man's waist. The two then rode off together.