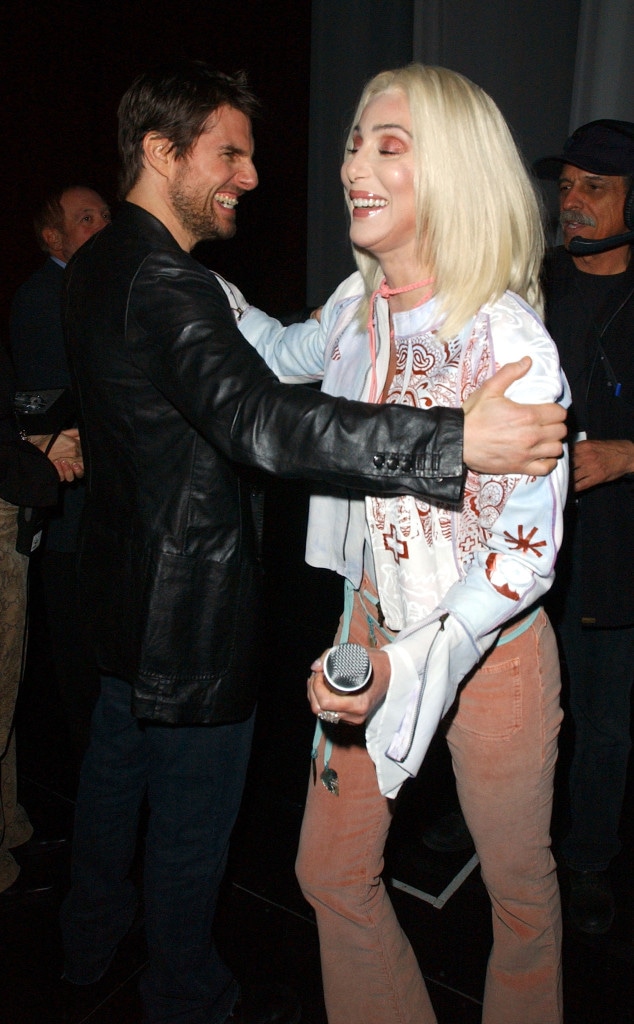 MCaulfield/WireImage
Cher might not be able to turn back time, but she can dish on her famous romances decades later. 
The music icon's romantic history is peppered with famous names like Tom Cruise, Gene Simmons, Bon Jovi guitarist Richie Sambora and Val Kilmer. She unforgettably told Andy Cohen on Watch What Happens Live! back in 2013 that she's had "the greatest lovers" and that Cruise was among the top five. "It's not a long list. It's just a good list," she told the late-night host at the time. 
In a recent interview with The Daily Mail, the Oscar winner recalled how she and Cruise first met. As the Daily Mail reported, the first crossed paths at Sean Penn and Madonna's 1985 wedding following Cruise's Risky Business stardom. "Then a bunch of people who were dyslexic were invited to the White House, and Tom and I are both dyslexic," she told the newspaper. "We didn't go out 'til way later, but there definitely was a connection there."
Pictorial Parade/Getty Images
By that time, both of her marriages—to Sonny Bono in 1969 and Greg Allman in 1975—had long been over. 
"It was really intense, but it's hard to have a marriage with someone who's doing drugs," she told the newspaper of her relationship with the late musician. "Drugs and I were just never meant to be together. I thought it was stupid and still do. I saw too many people where it ruined their lives. It ruined Gregory's life."
The candid star commented on her other high-profile flings. When it came to locking lips with Kilmer, the songstress told The Daily Mail, "When we kissed I thought my head would shoot right off my body."
She also called Sambora "one of the most underrated singers ever." 
However, it was Rob Camilletti who got perhaps her greatest compliment of all: "possibly the one true love of my life."