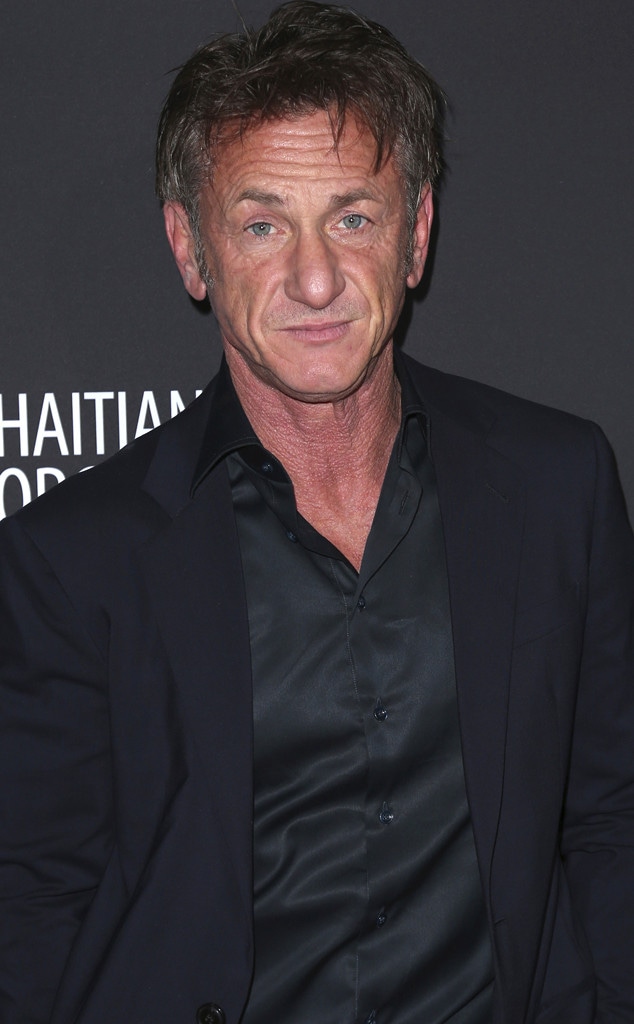 Willy Sanjuan/Invision/AP/REX/Shutterstock
Sean Penn didn't mince his words while discussing the #MeToo movement during Monday's episode of Today.
The actor said he was "suspicious" of the movement and that it aimed to "divide men and women."
The topic came up during an interview with NBC News' Natalie Morales and Penn's co-star Natascha McElhone. Their new Hulu series, The First, is set in the year 2030 and is about a crew's mission to Mars. The majority of the astronauts on the show are women and the president at the time of the mission is a woman.
When Morales asked if the #MeToo movement influenced the show, McElhone acknowledged it may have had an impact.
"Yeah, and for me in life, that's not unusual," the actress replied. "I don't see that as aberrant. I get that, in TV and in a lot of our media, women haven't been depicted in that way, and I find that deeply disturbing."
Penn, however, saw things a bit differently.
"I'd like to think that none of it was influenced by what they would call the movement of #MeToo," he said. "I think it's influenced by the things that are developing in terms of the empowerment of women who've been acknowledging each other and being acknowledged by men. This is a movement that was, you know, largely shouldered by a kind of receptacle of the salacious."
When Morales asked the two-time Oscar winner what he meant by "receptacle of the salacious," Penn proceeded to elaborate.
"Well, we don't know what's a fact in many of the cases," he said. "Salacious is as soon as you call something a movement that is really a series of many individual accusers, victims, accusations, some of which are unfounded."
He later said the "spirit of what has been the #MeToo movement" has been "to divide men and women." When Morales pointed out that many women felt united by the movement, Penn continued to disagree, claiming he'd talked to women of "all walks of life" about the topic and that there appeared to be a "common sense that is not represented at all" in the media's discussion of it.
"I don't want it to be a trend, and I'm very suspicious of a movement that gets glommed on to in great stridency and rage and without nuance," the Milk star said. "And even when people try to discuss it in a nuanced way, the nuance itself is attacked."
After Morales asked Penn if he thought there were "too many shades of gray" within the movement, the Mystic River actor replied, "I think it's too black and white."
"In most things that are very important, it's really good to just slow down," he said.
McElhone said she and Penn actually talk about the #MeToo movement and what it stands for "a great deal."
"I think what Sean was maybe alluding to is this sort of bubble of actors or people who are in magazines that have gotten a lot of attention from this," she said. "Of course it's terrific that they've put a spotlight on it. But now, it's we need to go to the places where this is happening behind closed doors, and it's not exposed and those voices aren't being heard."
In addition to asking Penn about the movement, Morales questioned the actor about the difference between acting for television versus film.
"They both suck," he replied. McElhone then told her co-star that his comment was "quite hurtful."
Watch the video to see the full interview.
(E! and NBC News are both part of NBCUniversal).