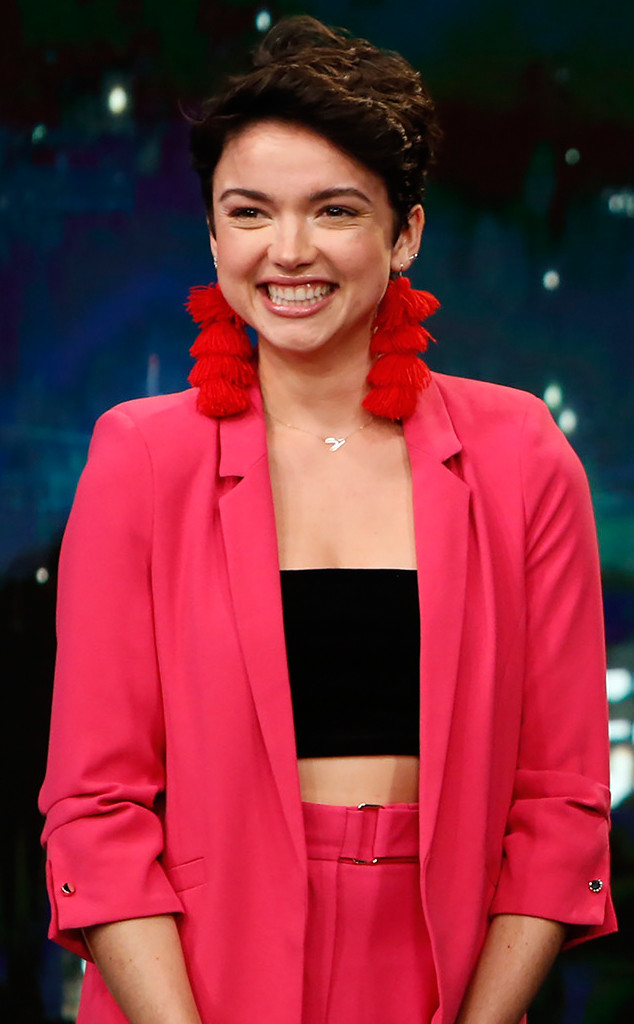 Randy Holmes/ABC
Is Bekah Martinez married?
That's the question Bachelor Nation seems to have on its mind.
The Bachelor star sparked speculation after her boyfriend, Grayston Leonard, posted a picture of couple on Instagram earlier this month. The photo showed the duo standing underneath what appeared to be chuppah on a beach in Santa Barbara, Calif. Martinez also wore a white dress by designer Christy Dawn in the photo and her beau planted a kiss on her head.
"Stuck with this beach," he wrote alongside the picture. Martinez also commented on the photo by writing, "congrats Gray, not sure on what but congrats."
If the first picture wasn't enough to raise a few eyebrows, then the second photo certainly did the job. The additional picture showed Martinez tugging on Leonard's arm as if she were asking him not to leave.
"After 48 hours of marriage, I am foregoing a life with Rebekah for an annulment," he wrote. "She's not happy about it."