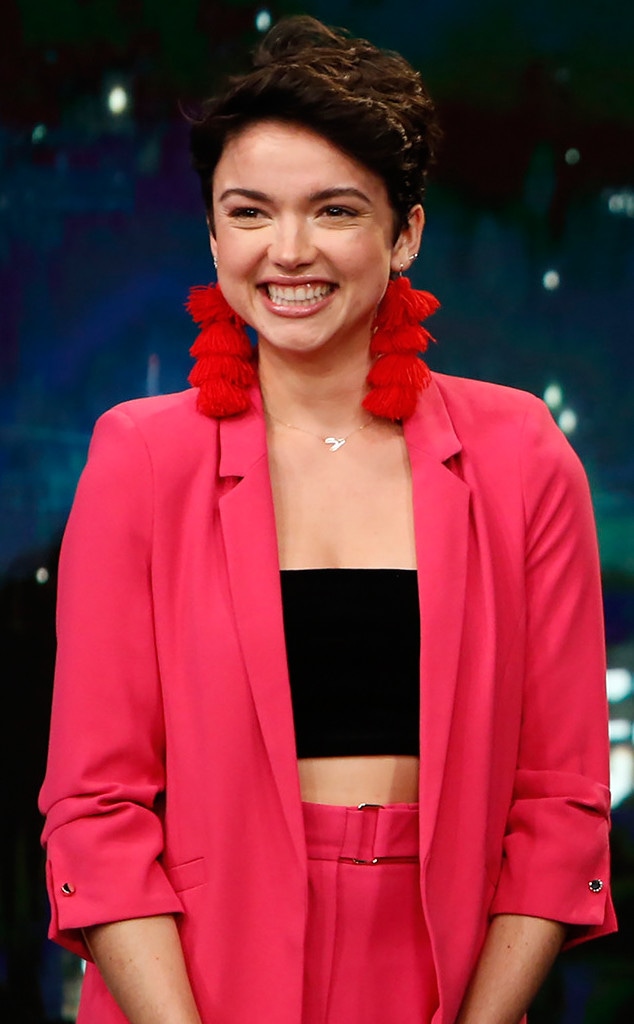 Randy Holmes/ABC
Is Bekah Martinez married? 
That's the question Bachelor Nation seems to have on its mind.
The Bachelor star sparked speculation after her boyfriend, Grayston Leonard, posted a picture of couple on Instagram earlier this month. The photo showed the duo standing underneath what appeared to be chuppah on a beach in Santa Barbara, Calif. Martinez also wore a white dress by designer Christy Dawn in the photo and her beau planted a kiss on her head. 
"Stuck with this beach," he wrote alongside the picture. Martinez also commented on the photo by writing, "congrats Gray, not sure on what but congrats." 
If the first picture wasn't enough to raise a few eyebrows, then the second photo certainly did the job. The additional picture showed Martinez tugging on Leonard's arm as if she were asking him not to leave.
"After 48 hours of marriage, I am foregoing a life with Rebekah for an annulment," he wrote. "She's not happy about it."
In addition to these shots, Martinez posted a few pictures of the pair wearing the same ensembles. One photo even showed Leonard with a white flower tucked into his shirt.
Fans immediately started commenting on Leonard's pics and speculating whether the two had tied the knot. However, the couple soon set the record straight. According to People, Leonard shut down the rumors in an Instagram Story video on Wednesday.
"No, we aren't married," he said, per the magazine.
Martinez, who recently revealed she's pregnant with her first child, also made their status clear during her interview with PureWow.
"It's a horrible idea for us to consider with all of the hormones and the stress we're experiencing," she told the outlet. "The last thing we need is to consider another commitment on top of what we're already going through…Regardless, we're bound together by sharing this little life."
Still, the duo has gone through several major milestones together. In addition to planning for their child, the couple recently moved in together. 
Fans met Martinez on Arie Luyendyk Jr.'s season of The Bachelor. While she didn't get his final rose, it looks like she's found love with Leonard.