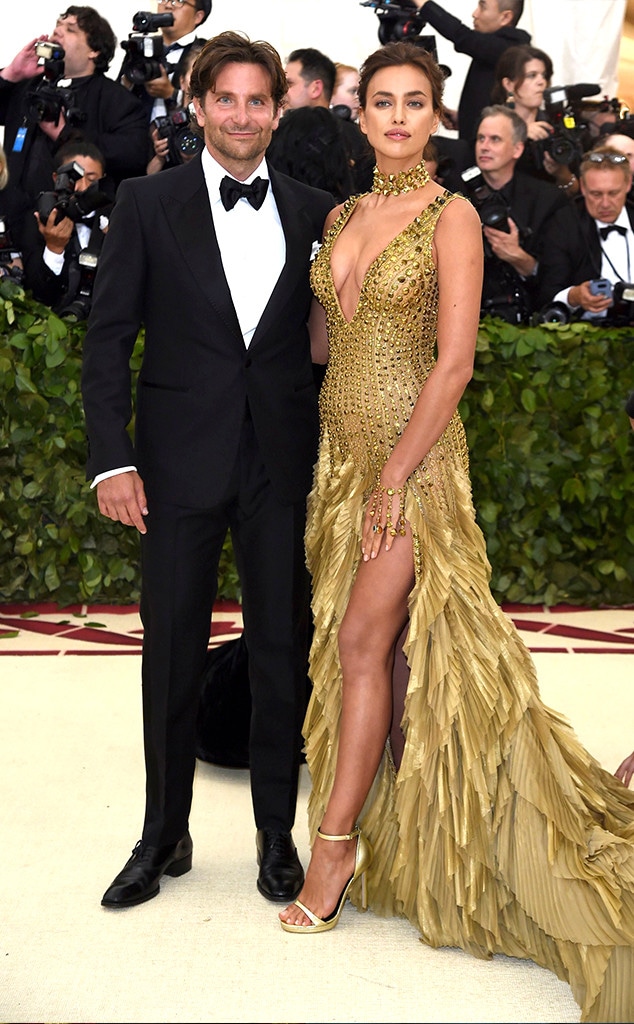 Evan Agostini/Invision/AP/REX/Shutterstock
Fatherhood has helped Bradley Cooper become more "present" in his life.
The A Star Is Born actor and director welcomed his first child, a daughter named Lea de Seine Shayk Cooper, with longtime love Irina Shayk in March 2017. "They are both extremely thrilled and feel so blessed," an insider shared with E! News shortly after model Shayk gave birth to the couple's baby girl. Now Cooper, 43, has a new baby in his life, his first directing project, A Star Is Born. As the movie's release date approaches, Cooper is opening up about this new chapter and how fatherhood has changed his outlook on life.
"Well, I've been opened up to a world of children's music, that's for sure," Cooper said during an interview on NPR Friday. "I spent about 15 years going from movie to movie to movie. And then I hit 39 and I stopped and I said, 'What do I really want to do?' I want to tell Joseph Merrick's story in The Elephant Man. So I did that for a year."
"Then this story came to me, A Star Is Born, and then I spent the next four years doing that. And the one thing that I know in the future is: It's worth all the time to dedicate, even if one piece of art comes out of it in a half a decade, that would still be incredible as long as I can feel like it's the movie I wanted to make, which is this movie," Cooper continued. "So I guess having a child, and having a family of my own — which is a miracle and something I've always dreamt of — has opened me up even more, I guess, to the day, and to be present."
Cooper lost his own father, Charles Cooper, to cancer in 2011. Talking about his own childhood and his connection to his dad, Cooper told NPR, "In terms of this story being personal, a lot of it has to do with my father. My dad works his way into my life every day. Luckily, thank God, I still dream about him — he comes into my dreams. But there's a lot of things in the movie that no one else would know, but they were little things that I did, created, in order to keep my father close, one of them being that our dog in the movie's name is Charlie, which is my father's name."
Watch:
Lady Gaga & Bradley Cooper Talk Taking Risks in "A Star Is Born"
Cooper also shared that both he and co-star Lady Gaga [née Stefani Germanotta] had a similar upbringing, which connected them right away.
"Here's the other thing that connected Stefani and myself right away, is that we were very, very loved as children," he said. "And when I meet people that have had that similar upbringing, I can just see it in them. And that's the thing I want my daughter to have — I just always want her to feel loved."
A Star Is Born hits theaters on Oct. 5.