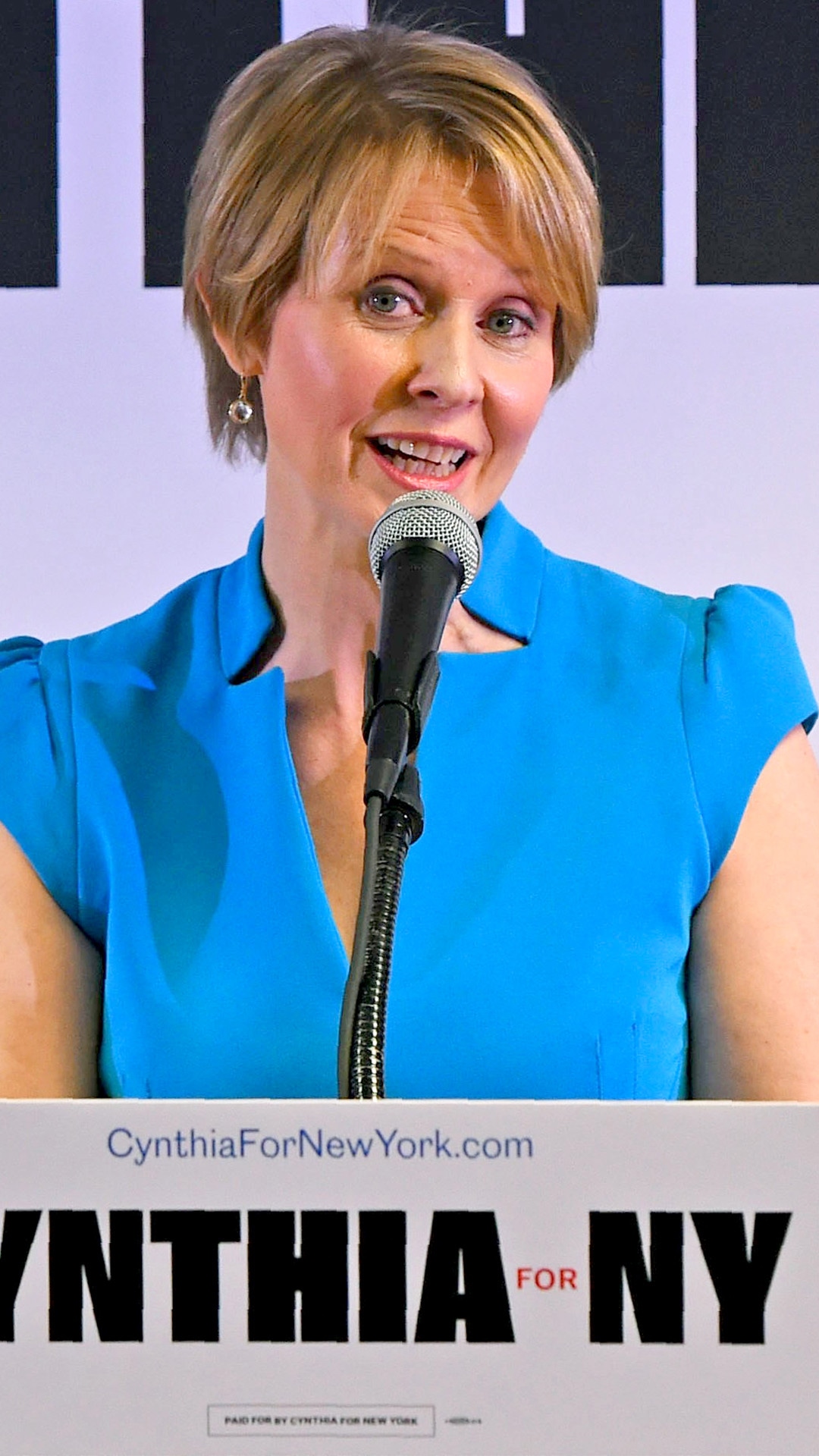 TIMOTHY A. CLARY/AFP/Getty Images
The results of New York's Democratic primary are in: Cynthia Nixon has lost to the sitting Governor of New York Andrew Cuomo.
Around 10:45 p.m. ET—two hours after the polls closed—Nixon emerged at a Mediterranean lounge in Brooklyn as Jay-Z song "Empire State of Mind" played. Addressing her supporters, Nixon said, "While the result tonight was not what we hoped for, I am not discouraged. I am inspired, and I hope you are, too." She ended her speech by thanking voters "for believing and fighting and leaving everything on the field," adding, "We started something in New York and it doesn't end today—this is just the beginning. And I know that together, we will win this fight."
Nixon also shared portions of her speech with the public in a series of tweets. "This is more than just a campaign—this is a movement. The movement we're building isn't just about one candidate, or one election," the actress wrote. "It's about offering a vision of the way things COULD work, if only we have the leadership and the political courage to make it a reality."
The Sex and the City star first announced her candidacy for governor of New York back in March with a campaign video. "New York is my home, I've never lived anywhere else," Cynthia said. "When I grew up here, it was just my mom and me in a one-bedroom, fifth floor walk-up. New York is where I was raised and where I'm raising my kids. I'm a proud public school graduate and a prouder public school parent."
"I was given chances I just don't see for most of New York's kids today," she continued. "Our leaders are letting us down. We are now the most unequal state in the entire country, with both incredible wealth and extreme poverty. Half the kids in our upstate cities live below the poverty line. How did we let this happen? I love New York. I've never wanted to live anywhere else, but something has to change."
Astrid Stawiarz/Getty Images for PRIDE MEDIA
Nixon went on to state in the campaign video, "We want our government to work again, on health care, ending mass incarceration, fixing our broken subway. We are sick of politicians who care more about headlines and power than they do about us."
In May, Nixon lost the Democratic party nomination for governor of New York to Cuomo. Nixon had failed to earn the 25 percent of delegate votes that were required in order to guarantee a spot on the primary ballot during the Democratic state convention. As a result, Nixon had to get thousands of petition signatures in order to get on the ballot.
Minutes before the results came in, Cynthia took to Twitter to write: "I want to thank all of the #TeamCynthia volunteers, supporters, and voters who dedicated their time to championing the progressive message of our campaign. I'm so proud of all the work we've done to build a New York that works for all of us. #CynthiaForNY."