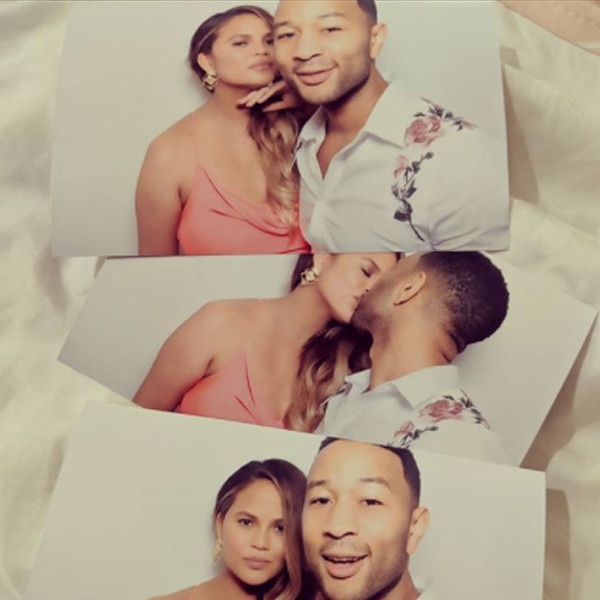 Instagram
Celebrating John Legend and Chrissy Teigen's love story never gets old.
Five years ago today, the Hollywood couple invited their closest family and friends together to Lake Como for a romantic weekend. Pop culture fans would later learn that it was the perfect time for this pair to say "I Do."
While some recall that the event was star-studded with musical performances and magical fireworks, there's plenty of details that pop culture fans may not know about—until now!
We decided to celebrate the couple's five-year wedding anniversary by chatting with their wedding planner Lisa Vorce. Spoiler alert: She remembers the magical day like it was yesterday.
"They are so about true love and about family and they are just amazingly kind, gracious people," Lisa shared with E! News exclusively. "They really just wanted it to be a really fun and formal, special romantic celebration."
So how did they do it? It's all in the details, of course!
According to Martha Stewart Weddings, guests including Kanye West and Brooklyn Decker received a box that included Prosecco when arriving in Lake Como. During the wedding, those who scored an invite received cream rose petals for a recessional toss. And a four-tiered carrot cake with cream cheese frosting was one of the desserts people could enjoy.
"I remember we had to definitely work in some truffles for them so they had a trofie pasta with lobster and I know they had a really lovely risotto dish that we brought in the white truffle for that," Lisa recalled. You didn't expect anything less, right? After all, the bride went on to write a best-selling cookbook titled Cravings.
After the vows were exchanged and guests admired Chrissy's wedding dress from Vera Wang, Stevie Wonder got up to sing "Ribbon in the Sky." And yes, the groom himself couldn't help but grab the mic and serenade his bride with "All of Me."
"It actually started sprinkling right about like 2:30-3 a.m. when the guests were inside dancing," Lisa shared with E! News when describing the perfect location. "This coming together of all the guests and the true celebration of love is just really, really special."
While the couple's anniversary plans remain top-secret this year, both Chrissy and John have much to be grateful for personally and professionally.
In addition to raising two children together, the couple can't help but make time for unforgettable date nights and heartfelt social media posts. And yes, they may even have some advice for people hoping to find their happily ever after.
"Make each other's loves and needs feel important," Chrissy once shared with InStyle. "I'm much luckier to have John's personality in my life than he is to have mine. He is insanely patient and such a dork, and he loves seeing me happy, even if that means watching The Real Housewives of Dallas with me for two and a half hours."
And that's why we love them! Happy anniversary you two!
—Reporting by Beth Sobol