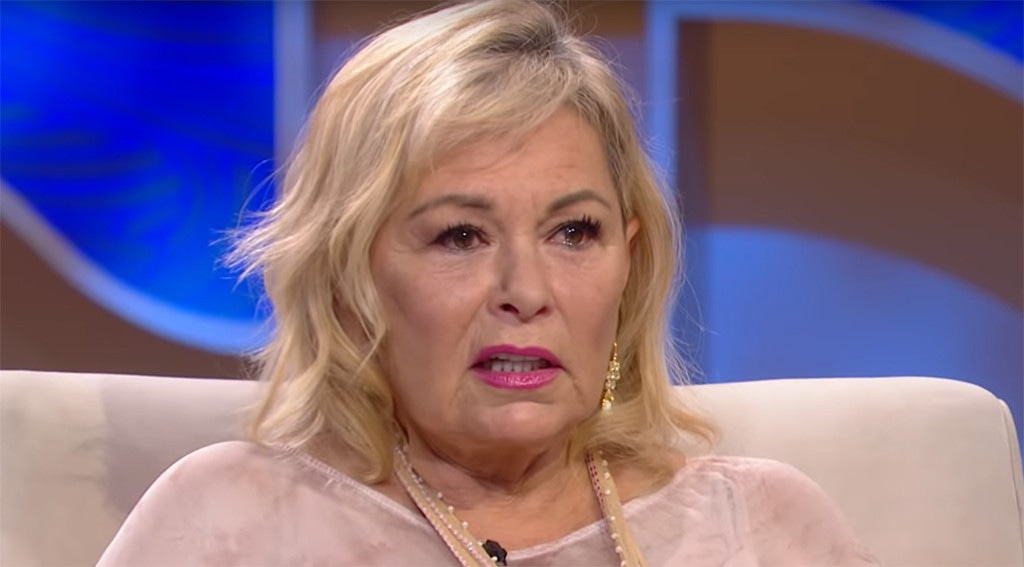 Sony Pictures Television
Roseanne Barr tells Dr. Oz in a new interview that she has done "some weird things" while on Ambien, months after she was fired from ABC and her show Roseanne was canceled following an offensive tweet she wrote, which she said she had posted while under the influence of the anti-insomnia drug.
In May, the network cut ties with the actress after she tweeted that Valerie Jarrett, a black former Obama administration adviser, was like if "Muslim Brotherhood & Planet of the Apes had a baby." Barr apologized on Twitter and said she had been "Ambien tweeting," adding she was "not a racist, just an idiot who made a bad joke."
"I've done some weird things on Ambien," Barr says on the season 10 premiere of The Dr. Oz Show, which airs Tuesday. "I think a lot of people have too. I've heard from thousands of people about it. One guy got up and cooked a turkey and ate it, so that was like four hours if you think about it, and didn't remember it in the morning. And all the time that happens to me, when I go up in the kitchen and there's a whole box of Triscuits laid out and eggs cracked on the wall, cheese everywhere. I Ambien-eat, like Tiger Woods Ambien-drove. It is a weird drug."
"I actually looked up Ambien and tweeting is not a side effect," Oz replies.
"No," Barr says. 
After Barr had initially blamed her tweet on Ambien, Sanofi, the company that makes the drug, had tweeted, "People of all races, religions and nationalities work at Sanofi every day to improve the lives of people around the world. While all pharmaceutical treatments have side effects, racism is not a known side effect of any Sanofi medication."
When taken correctly, Ambien, which the FDA approved for medical use in 1992, provides short-term treatment of insomnia. Side effects include abnormal thinking and behavioral changes, including "sleep-driving" and hallucinations.
In 2017, Woods pleaded guilty to reckless driving after a DUI arrest and was given probation. Police had found the golf champion asleep behind the wheel of a parked Mercedes-Benz near his home. A toxicology report found that Woods had four prescription drugs in his system at the time, including Ambien, as well as THC, the active ingredient in marijuana.
Barr has occasionally spoken out about the tweet that got her fired. She apologized again in a tearful interview on Rabbi Shmuley Boteach's podcast in June, saying, "Of course I'm not a racist, I'm an idiot."
A month later, she unleashed an expletive-filled rant in a video posted on her YouTube page, saying, "I thought the bitch was white! God dammit! I thought the bitch was white! F--k!"
Also in July, Barr appeared on Fox News' Hannity, saying her tweet was "about asking for accountability from the previous administration about the Iran deal, which Valerie Jarrett is the author of and that was what was in my head." She reiterated that she did not know Jarrett is African-American.
"If she's watching, I'm so sorry that you thought I was racist and you thought my tweet was racist because it wasn't. It was political," Barr said. "I'm sorry for the misunderstanding that caused—my ill-worded tweet—and I'm sorry that you feel harmed and hurt. I never meant that and for that I apologize. I never meant to hurt anybody or say anything negative about an entire race of people, which I think 30 years of my work can attest to." 
"Plus, I'd tell her she's got to get a new haircut," she added. "I mean, seriously, she needs a new haircut."