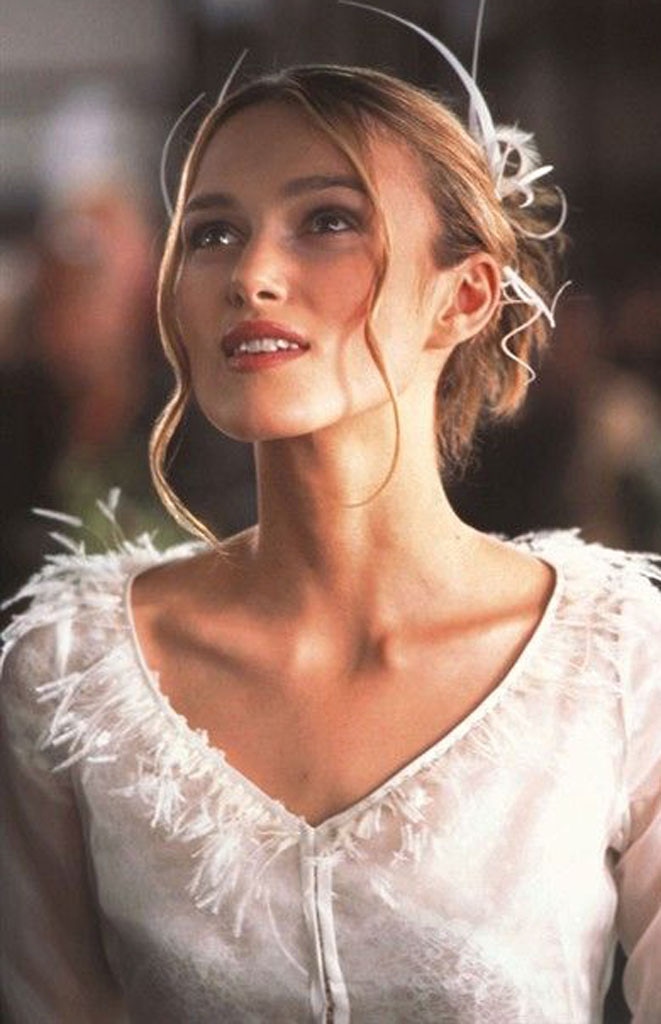 Universal Pictures
There are a handful of movies fans return to every holiday season. Of course, one of those is Love Actually. 
The romantic comedy has held a special place in the hearts of fans all over the world since it came onto the scene back in 2003. When the time comes once again in a few months for loved ones to take a seat around a TV to watch the modern holiday classic together, Keira Knightley probably won't be one of them. After all, she hasn't seen the movie in 15 years. 
"Do you watch it when it comes on?" GMA Day co-host Michael Strahan asked the Oscar winner. 
"I only saw it once when it first came out," the actress admitted. "I've only seen it once."
It sounds par for the course as one of the cast members instead of the viewer. 
"I watch it all once—I'm like, 'Ok cool,'" she added of her usual process. "It just feels a bit weird to sit down and watch your own thing, but I'm not in it very much, so actually I'll watch the rest of it and then I'll really enjoy it."
Like Knightley, Richard Gere has not seen one of his iconic films in nearly three decades. As he told Jimmy Kimmel last year, the last time he was Pretty Woman was when it came out. 
"I saw it with [Julia Roberts]—when we were in previews," he answered honestly. 
In the words of Vivian Ward, "Big mistake. Big. Huge!"