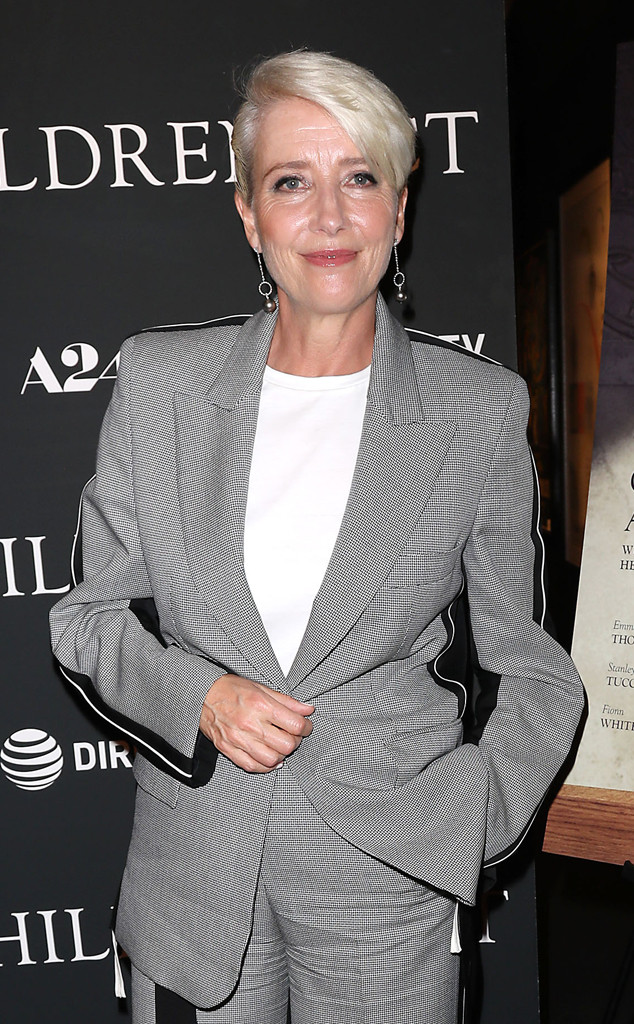 Kristina Bumphrey/StarPix/REX/Shutterstock
As Emma Thompson recently put it to Vulture, "I don't think...that I have ever enjoyed being alive as much as I do now."
And what a life she's lived already. At 59 years old, the famous dame has dozens of films under her belt, two Academy Awards, countless other honors and the wisdom that only decades of life can bring.
Fortunately for the rest of us, the star divulged some of what she's learned in the course of her life during a conversation with Vulture. First stop: relationships.
In her latest role in The Children Act, Thompson plays a respected judge whose marriage has been affected by her demanding career. "What we see in the film is the relationship between my character and Stan's [Stanley Tucci's] crumbling, and then a new one starts to grow. Which is what happens in all long-term relationships. Or if it doesn't, someone's in denial," the actress told Vulture.
While she doesn't think every marriage necessarily faces a "crumbling," she believes change in relationships is inevitable. "If the relationship hasn't changed for long periods of time then the people in it are probably serving a facsimile of what the relationship used to be," Thompson said. "People change and life changes and you can't have the same relationship as when you first met. When people say, 'Our relationship has been bliss,' I just go, "I don't believe you."