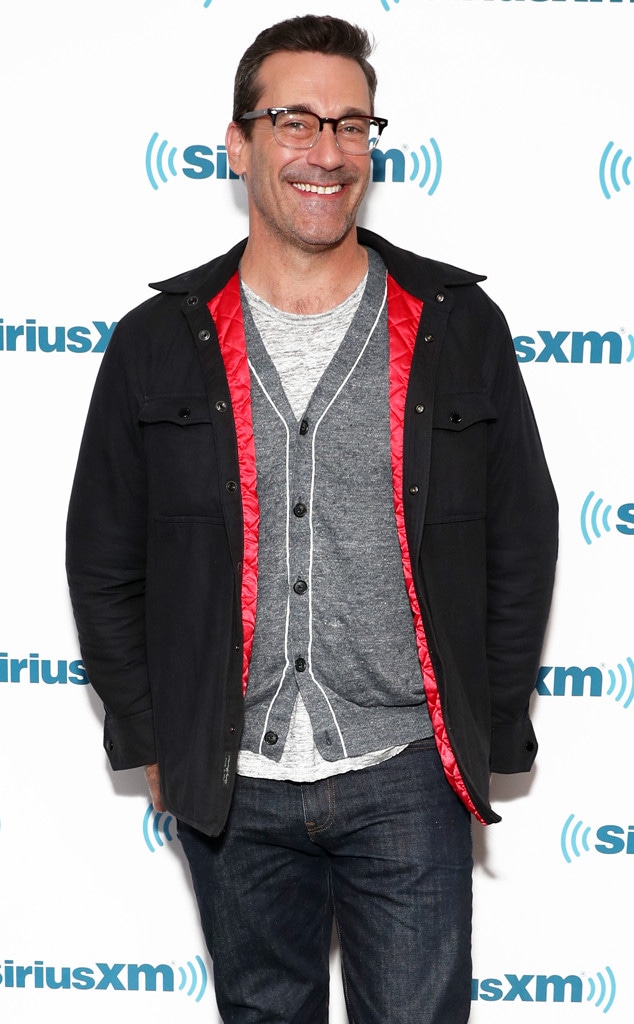 Cindy Ord/Getty Images for SiriusXM
Will Jon Hamm play Batman in a future film? Unclear, but he is interested. And what about current Dark Knight Ben Affleck?
In a recent interview with Graham Bensinger on his series In Depth, Hamm said that while he has not had any official conversation about possibly playing Batman, he would "probably fit the suit."
"I'd have to work out a lot, which I don't love," the Mad Men alum said. "I am sure there's an interesting version of that being out there and if they wanted to tap me on the shoulder and ask me to do it, why not?"
"It depends...on the script, what the story is," he said. "I am a huge comic book fan, always have been...it depends on the story. It all comes down to the story."
The interview aired amid renewed rumors that Affleck, who most recently played Batman in Batman v Superman: Dawn of Justice and Justice League, will not reprise his role for director Matt Reeves' forthcoming Batman stand-alone film. Warner Bros. Pictures has not commented.
Earlier this summer, Forbes contributor Mark Hughes stirred more doubts among fans when he reported that Affleck will no longer portray Batman in the character's upcoming solo film and also tweeted, "The situation behind the scenes is that he's been arranging his exit from the DCEU for months. I know fans hate to hear this, but it's time to prepare yourselves for Batman without Affleck."
Meanwhile, another DC Universe casting shakeup rumor dominated headlines on Wednesday; The Hollywood Reporter said that Henry Cavill is parting ways with Warner Bros. and will not play Superman anymore. The actor later posted a bizarre Instagram video showing him wearing a T-shirt bearing the words "Krypton Lifting Team" and slowly holding up an action figure of himself as the Man of Steel.
"Today was exciting #Superman," he wrote.
His manager, Dany Garcia, previously responded to the news on Twitter, writing, "Be peaceful, the cape is still in his closet."
In a statement to E! News, a Warner Bros. spokesperson said, "While no decisions have been made regarding any upcoming Superman films, we've always had great respect for and a great relationship with Henry Cavill, and that remains unchanged."