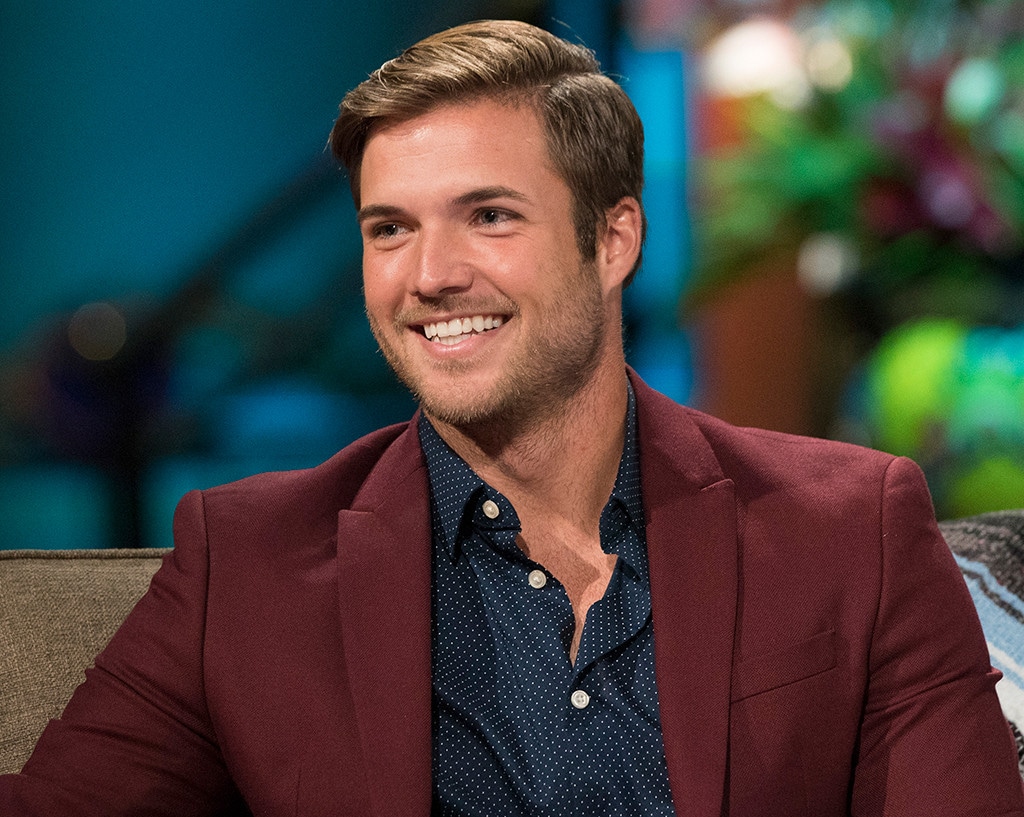 Paul Hebert/ABC
Jordan Kimball isn't one to mince words.
Just last night, the male model and his then-fiancée (we'll get to that) Jenna Cooper looked like two perfect lovebirds at the Bachelor in Paradise finale and reunion show. However, that didn't last long.
On Monday, Reality Steve tweeted that there's some "evidence out there" about one of the contestants—we know now it's Cooper—and it would get "exposed."
In his blog post, Reality Steve shared three screenshots allegedly from Cooper to a mystery man who claims to have been in a relationship with her this entire time. The blogger said he "vetted" the texts, confirming that they came from Cooper's phone number. In it, Cooper reveals to this alleged boyfriend, "Me and Jordan aren't even together for real. I don't even like him let alone love him."
She added that she went on the show because it's "all for my business."
Reality Steve broke the news about the texts, and Kimball spoke on the blogger's podcast on Wednesday to explain it all. For starters, the model firmly believes his ex wrote those texts, despite her denying the claims.
Kimball told Steve, "It is extremely hard to talk about but when I read these texts, I can hear her voice saying it."
He continued, "The structure of the speaking and the facts this gentlemen has about her...it's scary. It gives me chills."
In the last 24 hours since the finale and reunion show premiered, Kimball shared his thoughts on an Instagram post where he opens up about his heartbreak. "When you're in love with even the experiences you've had with them it's something to respect. Being careless with someone that you give your heart to and reach milestones with isn't sensible no matter what the terms may be," he wrote.
When Kimball and Cooper spoke about the texts, he said he hardly felt reassured. "I felt even sicker," he said.
In terms of her response about the scandal, Kimball knew something was amiss. "It's looking like I got played," he admitted to Reality Steve. "Once you get played the last thing you want to do is get fooled as well."
Kimball told Reality Steve he went to Paradise not thinking he would walk out of it an engaged man. "You go there to have some fun," he said.
Meeting Cooper changed that perspective for him.
During season 5 of Bachelor in Paradise and his tenure on Becca Kufrin's season of The Bachelorette, Kimball was synonymous with one-liners and quips. He's not feeling that way now, though. "I'm not my normal self," he said. "It's something that's going to take time to recover."
Although Kimball has officially "removed" himself from his engagement to Cooper, he wishes no ill will on her. "You're not going to see me disrespect her at all," he explained.
Cooper also took to Instagram today to deny the allegations, saying the texts were "completely fabricated."
Bachelor Nation, however, has quickly taken sides in this breakup. Kimball's cast mates from this season of Paradise, including Kevin Wendt and Colton Underwood, have voiced their support on Instagram. Previous contestants have also done the same.
In his Instagram upload, Kimball explained he would be "taking time to pursue my inner peace," which he reiterated to Reality Steve. He justified his outspoken reaction about it all: "Everyone needs to understand I have to protect myself in this."