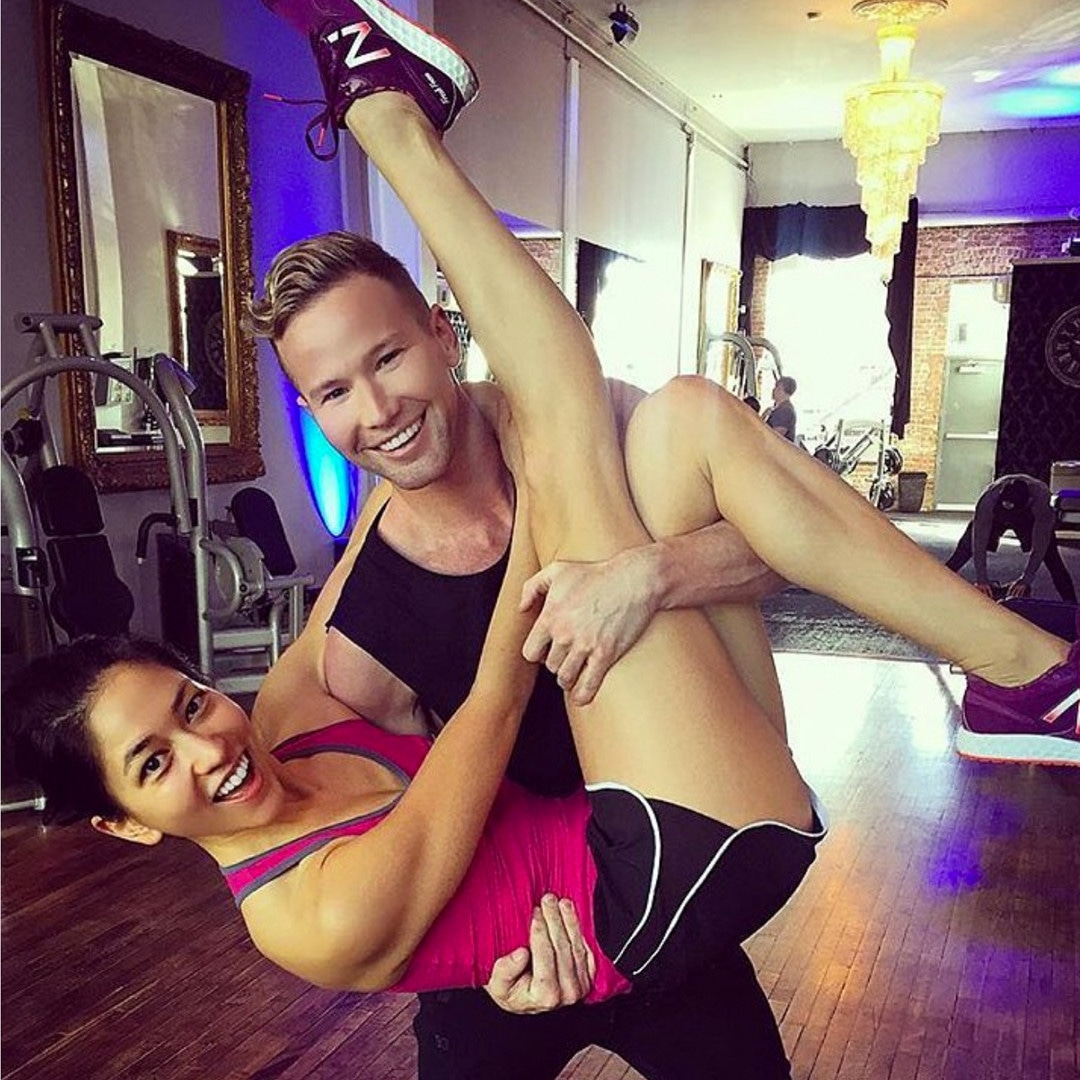 Instagram
According to celebrity trainer Jason Wimberly, you can look longer and leaner in 10 minutes.
The fitness guru is no stranger to the demands of New York Fashion Week. In fact, agencies like Next Models hire the owner of The Wall Fitness to train new models, prior to their first runway show or to prep for a major campaign. With his mixture of cardio and weight training, he helps his clients tone their body to get the best walk possible.
His celeb client, Crazy Rich Asians' Sonoya Mizuno, is a prime example. The actress originally hired the instructor to help her prep for a Calvin Klein campaign, but has been his client ever since.
The one thing that all of clients have in common is a very busy lifestyle. Although he recently opened a new fitness studio in Los Angeles, there's a large chance that his model clientele won't be able to pop in for a class when they're on the go.
Cue Jason's Wimberbands. "My clients live with them," he told E! News, after leading a workout class for the W Hotel's Wake Up Fest.
Although the $15 large, weightless rubber bands are small enough to fit in your wallet, he explained, "The reason they're so hard is because unlike a weight, the band has cumulative resistance, so the more you move away the heavier it gets. A weight doesn't do that. I make sure all of my clients have them in their bags. If you're on the subway, you can use them. We have three different ones: the heavy, medium and light."
To get in an on-the-go workout, no matter where you are, the pro recommends extending your arms in front of you and placing one band around your wrists (your arms should be shoulder-length apart). Then, lift your arms towards the sky, keeping them straight, and bring one arm down to create a 90 degree angle. 
"No one had ever used bands for the upper body in the way that I do," he continued. "I'm really big on core, but also upper back because of posture. So many women are underdeveloped in their rear deltoids. They slouch over a lot. So workouts that engage your upper back are going to make you look taller and thinner. Think about it like this: When you act someone to act old, they slouch. So, if you want to look younger, stand up straight. The bands are really good for stabilizing posture and engaging your core."
Strut, honey!