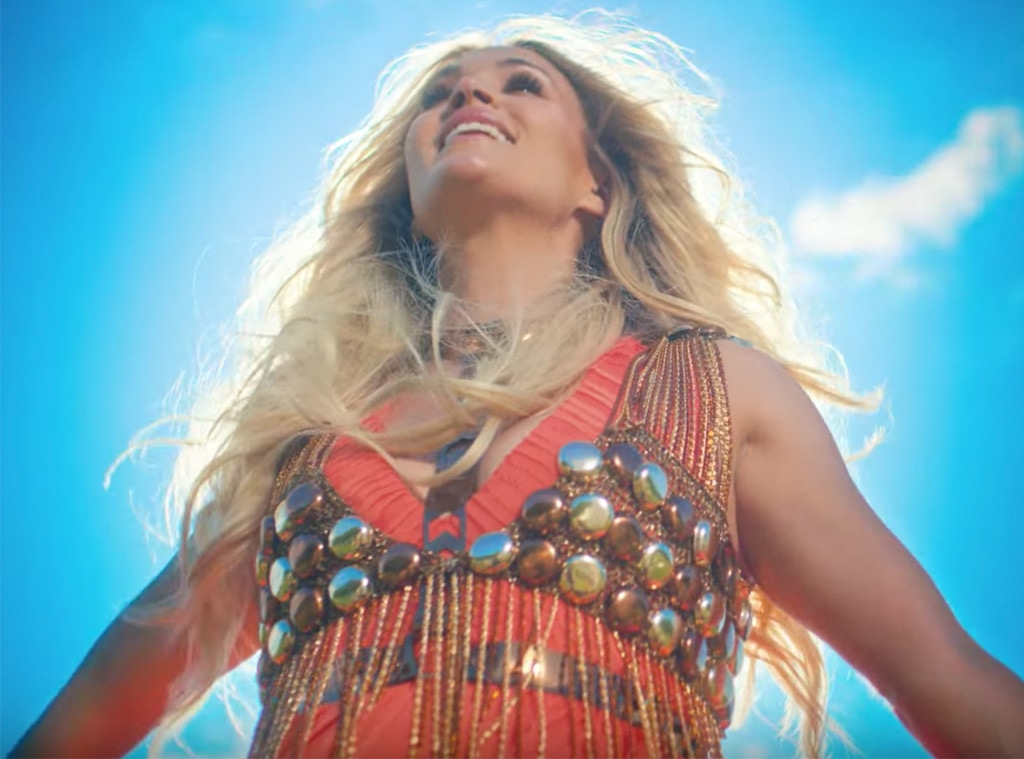 YouTube
Carrie Underwood dropped her new single, "Love Wins" on Wednesday and called for a more peaceful world.
"This song is hopeful," the seven-time Grammy winner stated via a press release. "It's saying no matter who you are, what you feel, what you think, we're all human beings. We all deserve love. We all deserve respect and we all should try to show that to one another."
The song started off with Underwood singing about the divided state of the country. 
"Politics and prejudice: How the hell did it ever come to this?" she crooned. "When everybody's got to pick a side, it don't matter if you're wrong or right."
But as the song continued, Underwood expressed her hope for a more united world.
"I believe you and me are sisters and brothers and I…I believe we're made to be here for each other," she sang. "And we'll never fall if we walk hand and hand. Put a world that seems broken back together again. And I…I believe, in the end, love wins."
She then sang about the impact of showing love towards one another. 
"Love is power. Love is a smile. Love reaches out. Love is the remedy," she sang. "Love is the answer. Love is an open door. Love is the only thing worth fighting for."
The video also showed Underwood going from singing her anthem in an orange gown to dancing in a rainbow of smoke at a concert. 
Watch the video to hear her new tune.
Underwood wrote the song along with David Garcia and Brett James for her new album Cry Pretty, which officially debuts Sept. 14. In fact, Underwood co-wrote nine of the songs on the album and co-produced it with Garcia.
In addition to releasing new music, Underwood is going on tour. She announced The Cry Pretty 360 Tour back in August along with the news that she and Mike Fisher are expecting their second child.
The tour kicks off May 1 in Greensboro, N.C.