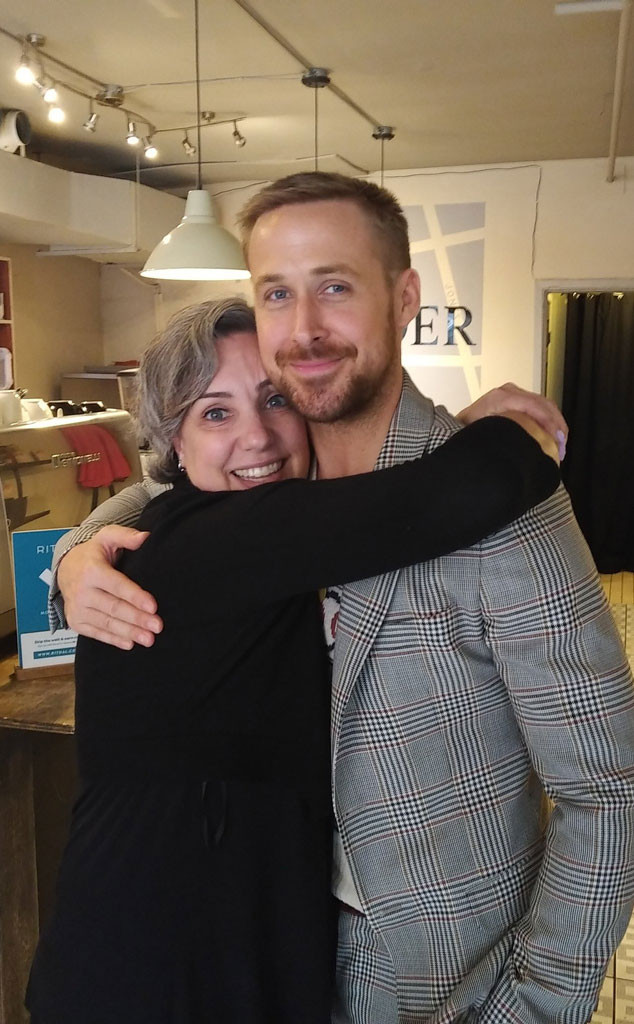 Twitter
Add this to the list of reasons why we love Ryan Gosling...
After a campaign to get the Canadian actor to visit a local Toronto coffee shop went viral, Gosling had to check out the café for himself. On Sept. 3, Grinder Coffee started a 10-day Twitter campaign in hopes of having Gosling visit the shop while in town for the 2018 Toronto International Film Festival.
The shop's Twitter account began posting photos of a Gosling cutout, enjoying coffee at the café as well as out enjoying local Toronto establishments. Each tweet was accompanied by a message to Gosling, explaining why he should stop by Grinder Coffee.