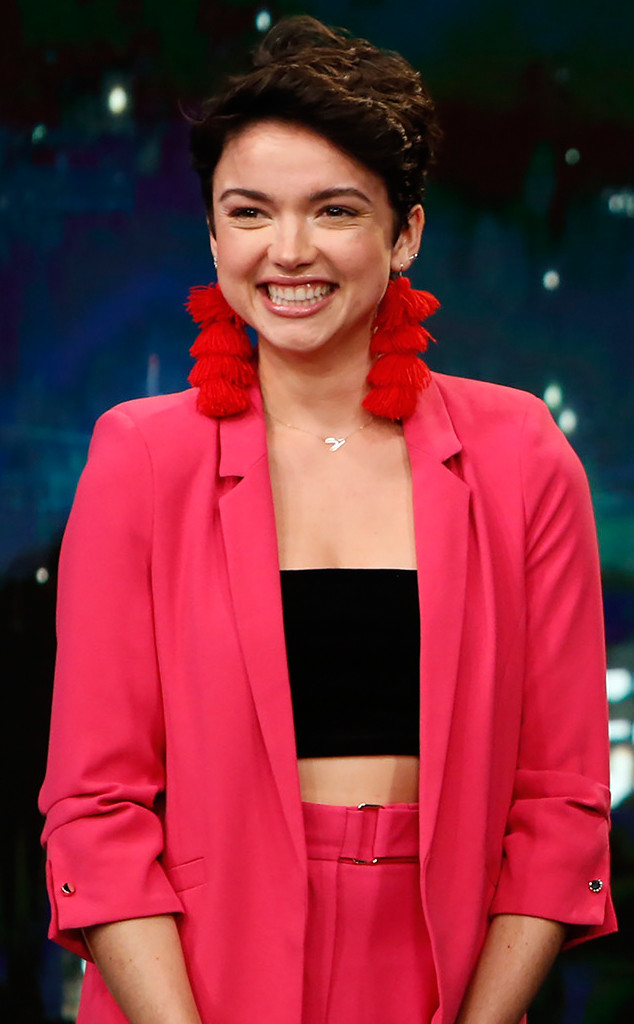 Randy Holmes/ABC
Surprise! There's a baby on the way for Bekah Martinez.
The Bachelor star, who has been dating Grayston Leonard for seven months, announced her pregnancy Wednesday. "I was in disbelief and thought, 'Is this really happening?'" Martinez told Pure Wow. "I immediately called Grayston and then went across the street to the Dollar Tree and bought two more pregnancy tests. They, of course, were both positive."
Bekah became one of the youngest contestants to compete on the ABC dating series when she vied for Arie Luyendyk Jr. 's heart during season 22 earlier this year. At just 22, Bekah and Arie's 14-year age difference caused plenty of drama both during and after the show aired.
But now, Bekah is ready to embark on her next great adventure.
"She is really excited to share this news with everyone and says she is ready for this new and exciting chapter," a source tells E! News.
Martinez, who admitted her pregnancy was unplanned, is 20 weeks along. "It's going by so fast!" she said. "I'm feeling super energized." Although her first trimester "was a little rough," she's doing better now. Just don't expect to see her ring shopping any time soon, as she has no plans to be a pregnant bride. "It's a horrible idea for us to consider with all of the hormones and the stress we're experiencing. The last thing we need is to consider another commitment on top of what we're already going through...Regardless, we're bound together by sharing this little life."