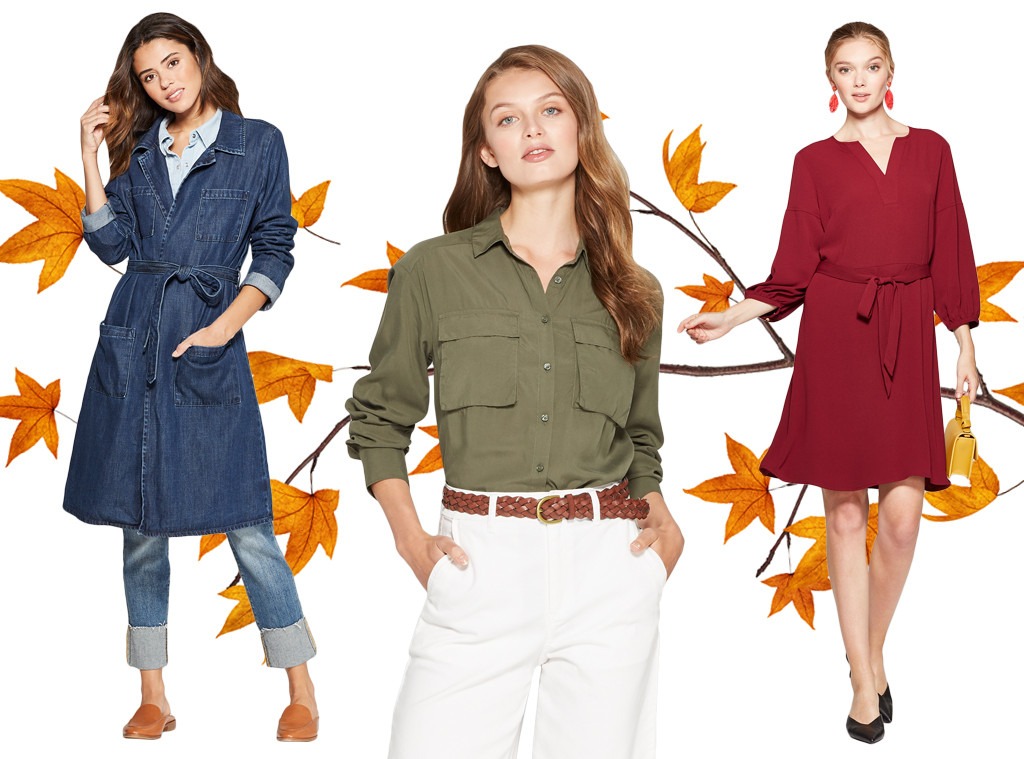 OK, ladies, it's time to transition from summer sundresses to fall layers—and as any cool girl knows, there is a way to make sweaters, jackets and pants work for you.
The key to epic fall style staples: warmer fabrics, neutral-leaning color palettes and ultra-flattering silhouettes. Listen, if you're going to wear a blazer, long-sleeve dress or something else along those lines, choosing one that's tailored is key. We love a cozy look as much as you do, you just have to be strategic so your festive fall outfit looks as good as it feels.
Ready to do fall the cool girl way? We thought so. Shop these 10 must-haves, all from Target!
Need even more of a fall style fix? Target's got you—click here to shop!