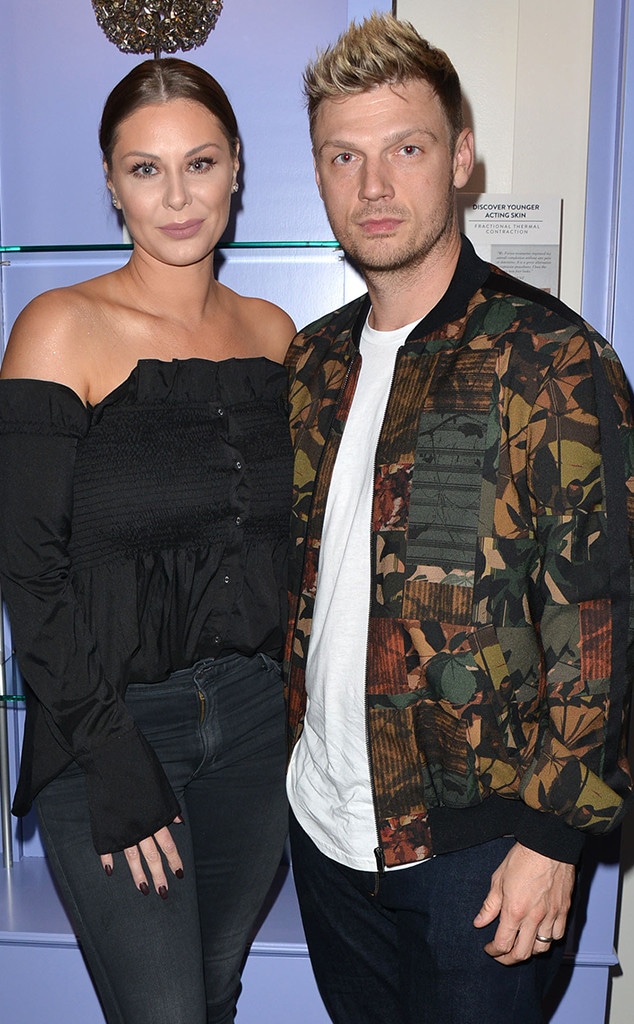 Splash News
Nick Carter has revealed the heartbreaking news that his wife suffered a miscarriage. 
The Backstreet Boys member took to Twitter on Monday to mourn the loss of his and Lauren Kitt's second child together. 
"God give us peace during this time. I really was looking forward to meeting her after 3 months," he shared with fans. "I'm heart broken." Carter confirmed Kitt was pregnant with a baby girl, adding, "It was a little sister for Odin."
In 2016, the longtime couple welcomed their son after a 30-hour long labor at home. Prior to Lauren giving birth for the first time, she and the musician celebrated with a Game of Thrones-themed baby shower. 
After announcing his wife's miscarriage, Nick almost canceled his solo concert at Barranco Arena in Lima, Peru on Monday. 
"I don't think I can perform tonight. I'm sorry Lima," he tweeted, before adding, "This will be hard, but for the love of my fans here in Lima I'll be on the stage tonight." 
Nick and Lauren tied the knot in 2014. Our thoughts go out to them during this difficult time.