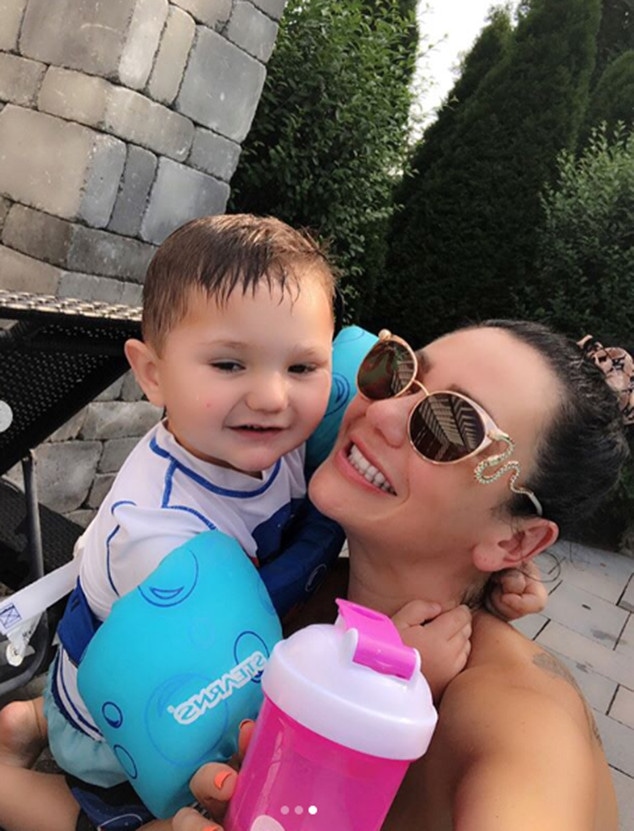 Instagram
Jenni "JWoww" Farley is ready to keep the conversation going.
Earlier this season on Jersey Shore: Family Vacation, the mother of two revealed to her roommates that her son had just turned two and still wasn't speaking.
After receiving so much support from viewers and other parents, JWoww decided to share another update on Greyson's developmental struggles on her YouTube channel.
In a new video titled "Greyson's Life Update," the MTV reality star explains why she stopped posting new content with her son. As it turns out, she was primarily focusing on his health.
"One of the biggest reasons I stopped was because Greyson wasn't hitting his milestones the way other kids are supposed to. The way your pediatrician tells you they're supposed to hit them," she shared. "Another big reason is that he wasn't and still isn't understanding a lot of words."
JWoww continued, "I don't know if I would even call it a struggle because Greyson is still perfect to me. But it's something as a mom and a parent I'm going through and a lot of parents go through. Actually, I know a lot of parents go through it."
Ever since sharing her story on Jersey Shore, JWoww says she has received thousands and thousands of messages and well wishes from parents with their own personal stories. As a result, she is more determined than ever before to keep the conversation going.
"I didn't want you guys to just see on Jersey Shore, 'Oh, her son is in early intervention.' He is speech delayed," she explained. "I think sharing stories and educating each other is one of the best way to break the stigma when it comes to your child hitting developmental parts and on the chart. We just want the best for our kids. It's going to be okay, regardless of the situation."
When posting the video onto YouTube and Instagram, several co-stars continued to express their support.
"Love you," Deena Cortese shared in the comments section with three heart emoji's. Nicole "Snooki" Polizzi added, "I LOVE YOU BUBB."
As Greyson remains in therapy, JWoww is determined to spread awareness and keep learning about a condition that affects so many.
"I don't sleep at night because I'm googling like a maniac everything and anything that is going to help Greyson," she admitted. "I don't want it to just be on Jersey Shore for two minutes and be done. I want it to be information going and keep the conversation going."