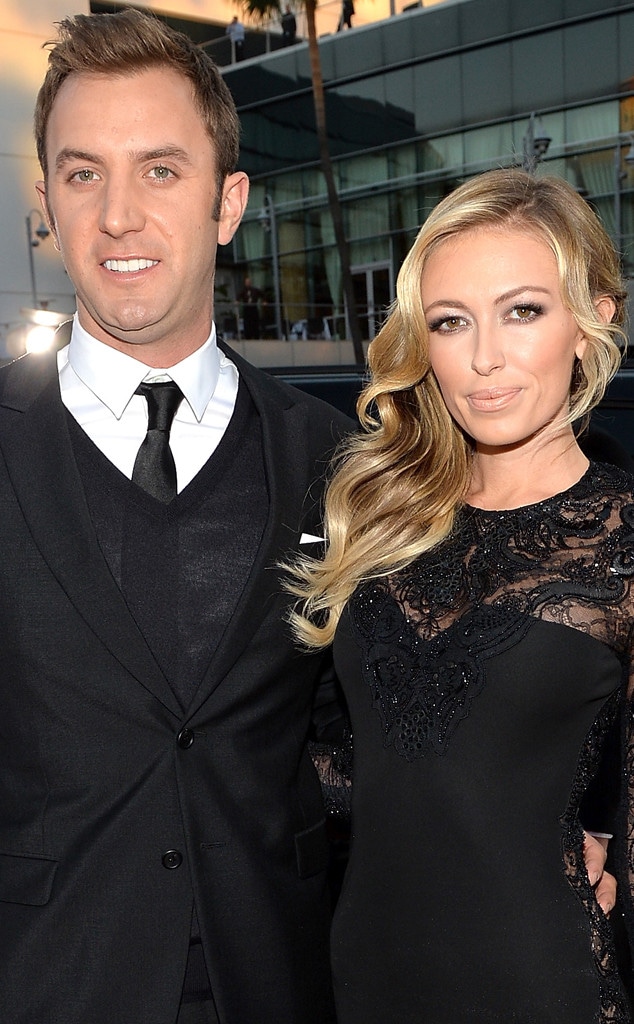 Michael Buckner/AMA2013/Getty Images for DCP
Social media signs are pointing to trouble in paradise for Paulina Gretzky and Dustin Johnson. 
The model and famed daughter of ice hockey legend Wayne Gretzky has been engaged to the golf pro since 2013. However, after five years as a couple and two children together, Gretzky has raised some concerns about her relationship status without saying anything at all. Instead, her Instagram account appears to have been scrubbed of any mention of Johnson.
Yup, that snap of her smooching her man after getting engaged is gone as are all the other images of him that used to be on her Instagram grid. 
While the press has certainly noticed (a hat tip to Barstool Sports) and published speculative reports accordingly, the social media scrubbing has been one-sided as Johnson's Instagram account still features photos of them and their life together. 
As celebrity sleuths try to get to the bottom of this, there is one necessary modern note: they still follow each other. 
Back in 2017, the pair welcomed their second child together, a son named River Jones Johnson. "I'm so thankful for my family and the new addition River Jones Johnson," Johnson confirmed at the time. 
Johnson has not shied away from updating fans with snippets from their romance. In August 2017, he shared a clip of the two sharing a kiss on vacation. However, the updates have become more rare as his last Instagram mention of Gretzky came in January when he posted a photo of her with a simple trophy emoji. 
Unfortunately, when it comes to this couple's status, we have more questions than answers.