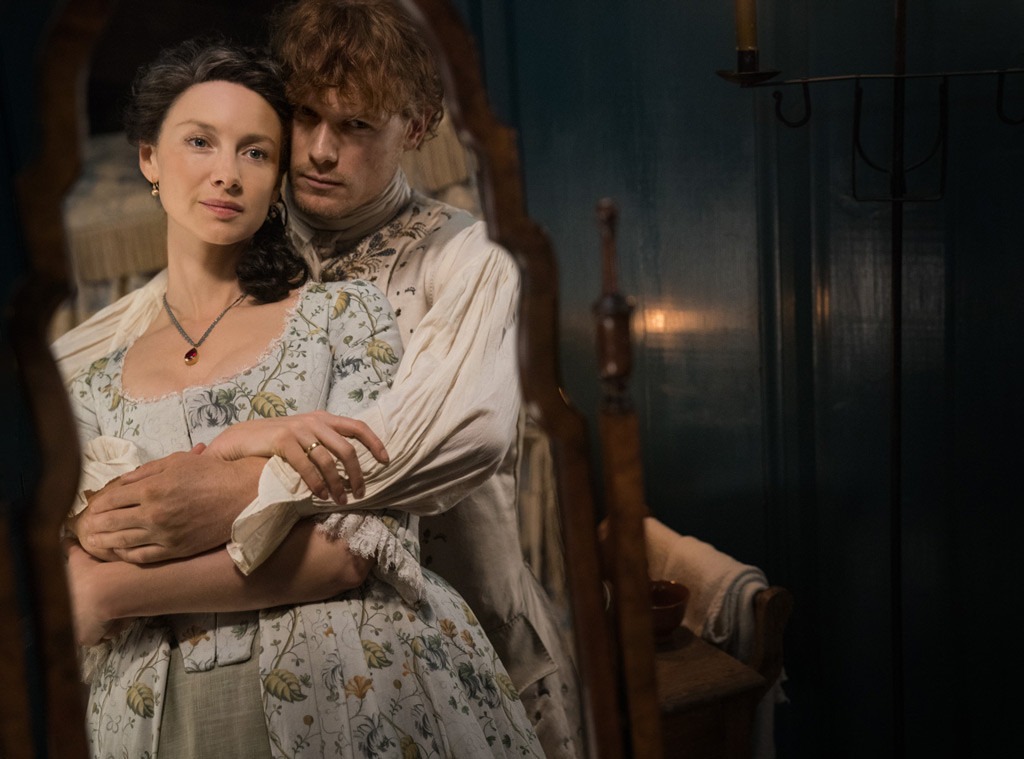 Starz
Welcome to America, Jamie and Claire. The first full trailer for Outlander season four is here and it is filled with Drama, yes the capital D is necessary for the amount of drama that is in this. There's also sexy times because it's Outlander.
In the preview below, Jamie (Sam Heughan) and Claire (Caitriona Balfe) make their way to the new world, America. But it's early America, not the world Claire left behind. So her views on slavery? Yeah, they're not going to fly in colonial America. The happy couple settle in North Carolina and Claire must grapple with her knowledge of the American Revolution and, well, living through it. The Frasers also meet notorious pirate/smuggler Stephen Bonnet (Ed Speleers), a meeting that will leave a lasting impression on the Fraser clan.
"If I can make this a good land, my presence here now can be felt by Brianna later," Jamie says.
And in Outlander's present, a discovery rocks Brianna's (Sophie Skelton) world that makes Roger Wakefield (Richard Rankin) and Brianna consider following in Claire's footsteps to the past.
So…whose silver filling does Claire discover? Whose grave is Brianna standing over? Let's start obsessing!
In addition to Speleers, Orphan Black and Downton Abbey veteran Maria Doyle Kennedy joins the cast as Jocasta, Jamie's strong-willed aunt.
Outlander premieres Sunday, Nov. 4 at 8 p.m. ET on Starz.