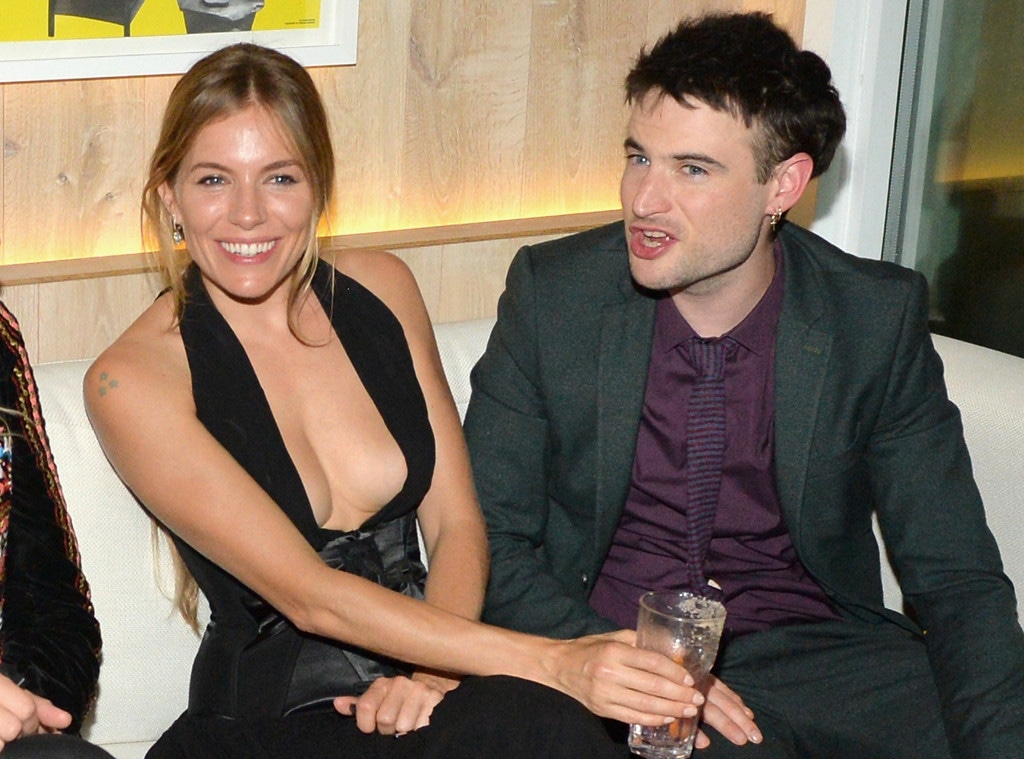 Steve Blackburn/Getty Images for ICONINK
Sienna Miller and Tom Sturridge are living proof that exes really can remain friends.
The actors, who ended their four-year relationship in 2015, reunited last night at the American Woman premiere party during the 2018 Toronto Film Festival. Miller, 36, and Sturridge, 32, were all smiles as they cozied up next to each other, chatting with pals at KOST.
The exes, who share custody of their 6-year-old daughter, have remained friendly over the years. Post-split, they were first seen together again at the LOVE Christmas party in London in December 2015. Two years later, they left a party together during Paris Fashion Week, and four months ago, the amicable actors reunited at the Peace For Mary Frances party in New York.
Last year, Miller opened up to Harper's Bazaar U.K. about how her relationship with Sturridge has evolved. "We still love each other. I think in a breakup somebody has to be a little bit cruel in order for it to be traditional, but it's not been acrimonious in a way where you would choose to not be around that person. We don't live together, as has been reported recently, but we do half the time," she said. "Everybody will stay over or we'll all go on holiday and that's because we genuinely want to be around each other. "It's great for our daughter that she has two parents who love each other and are friends. He's definitely my best friend in the entire world."
Professionally, Miller is focused on promoting Jake Scott's American Woman, co-starring Christina Hendricks and Aaron Paul. In the drama, the actress plays a woman whose teenage daughter goes missing, leaving her to raise her grandson alone. "I think it is just a very potent representation of what it is to be a woman," Miller told Variety, "and so I fell in love with her."
To prepare for the role, Miller did "intensive" research and met with a woman whose son had gone missing. She also tapped into her own fears, saying, "As a parent, I think something happens along with the joy. You gain this devastating imagination. I see my daughter lean over, and then I immediately go to her falling all the way. You have this ability to imagine the worst. The idea of losing a child was kind of available because it's every parent's worst nightmare."