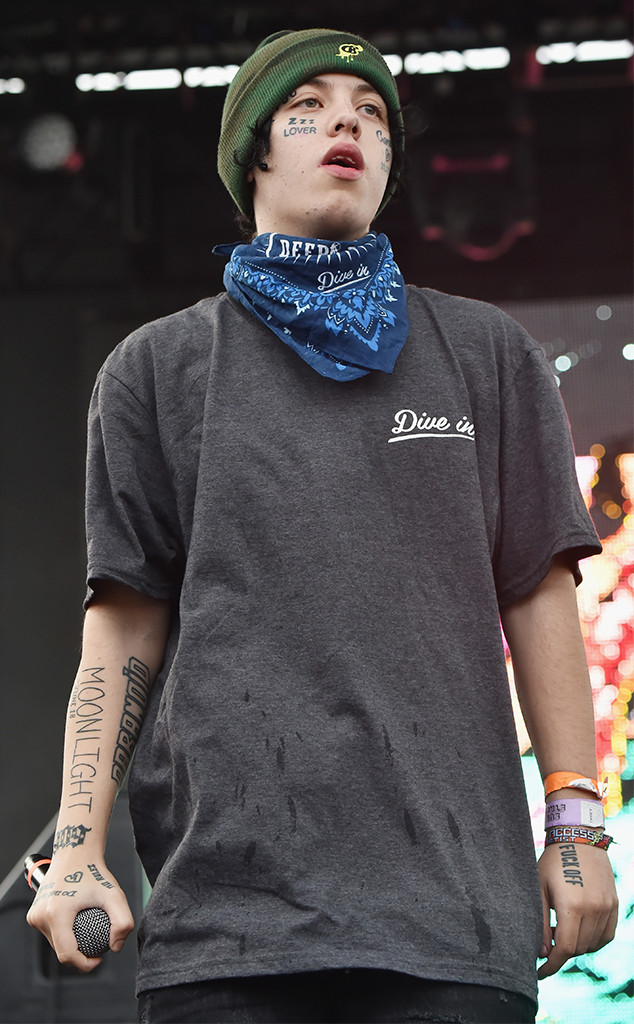 Kevin Mazur/Getty Images for Billboard
Lil Xan just got candid about his future in music following Mac Miller's death.
The rapper appeared on Adam22's (aka Adam Grandmaison) podcast No Jumper where he discussed his career, drugs and getting clean.
During the episode Lil Xan told Adam22 how he's been reacting to news of Miller's apparent overdose. "The Mac s--t is crazy," he said. "I've been crying in my apartment, Mac didn't die, Mac didn't overdose."
The rapper called Miller his "hero" and explained to the host, "When your hero dies, f--k that s--t, I don't want to make music no more."
The "Betrayed" rapper stated he is "retiring after this contract."
Lil Xan told one specific story about the last time he saw Miller, which was at his last show. He said that was the "third or fourth time" the two performers have hung out, but one moment in particular stuck out to Lil Xan. He said, "Before I left, he was like 'Be safe.' People say that you know, like 'be safe.' But he grabbed me, and he pulled me back and he was like 'No I mean BE SAFE.' That almost made me cry, that's my idol right there."
He added, "I keep thinking about that, how it resonated in my head, how those were his last words."