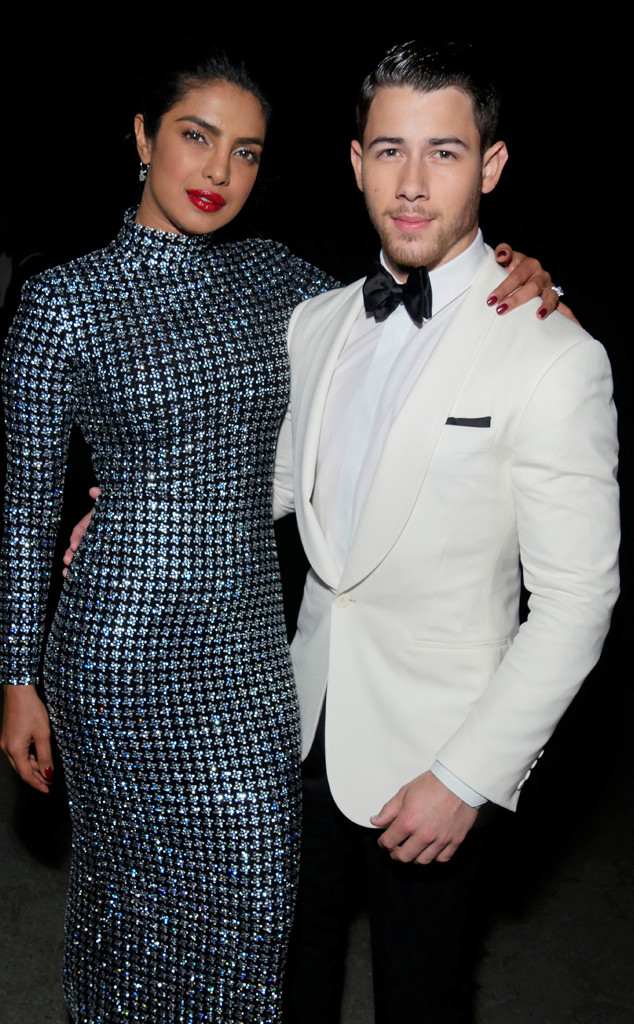 Swan Gallet/WWD/REX/Shutterstock
Nick Jonas and Priyanka Chopra are officially the power couple of 2018.
The recently engaged pair stepped out in style for the Ralph Lauren 50th Anniversary show during New York Fashion Week. Priyanka dazzled in a long-sleeve, floor-length gown, which she paired with a silver metallic clutch, while her fiance stunned in an equally stylish white tuxedo for the event.
Nick and Priyanka's appearance at the Ralph Lauren show is fitting considering sparks first ignited between the pair when they wore complementary Ralph Lauren designs at the 2017 Met Gala. After the star-studded event, Priyanka played it sly when grilled by Jimmy Kimmelabout her date night with the then-24-year-old singer. She explained, "We were both wearing Ralph Lauren, and we decided to go together because it was fun…yeah, I didn't ask his age. 11?"
Little did she know she would be engaged to the star over a year later.