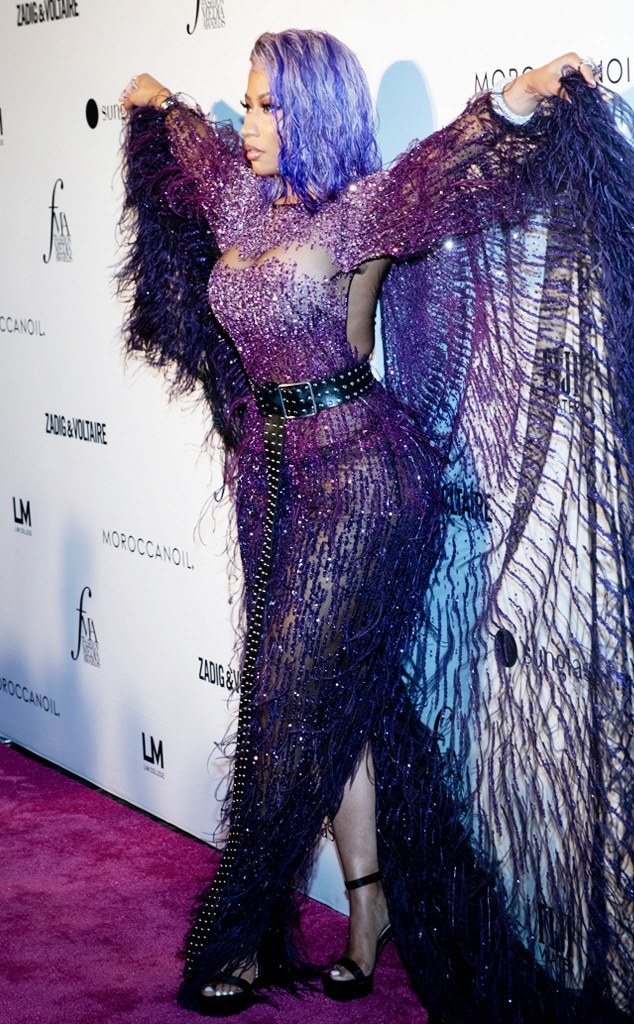 Michael Ostuni/Patrick McMullan
If you're looking for inspiration for your fall wardrobe, look no further.
Now that New York Fashion Week is off to a good start, celebrities are pulling out the best of their wardrobe. Their stylists, who are truly the MVPs of the eventful week, are reaching out to designers and brands to get the hottest pieces. It's their job to make sure their client is dressed to the nines. 
As an spectator, the number of celebrities out and all of their crazy-amazing outfits feels like watching a runway show—it's awe-inducing. Plus, there's something for everyone. If you're a sneaker head, Kylie Jenner has a trend that will make you smile. If you adore heels, Rowan Blanchard demonstrates how to wear pumps this season. If you have a curvy shape and want to flaunt it, Nicki Minaj has an accessory that you'll love.
Check out the celebrity trends you can wear all fall below!