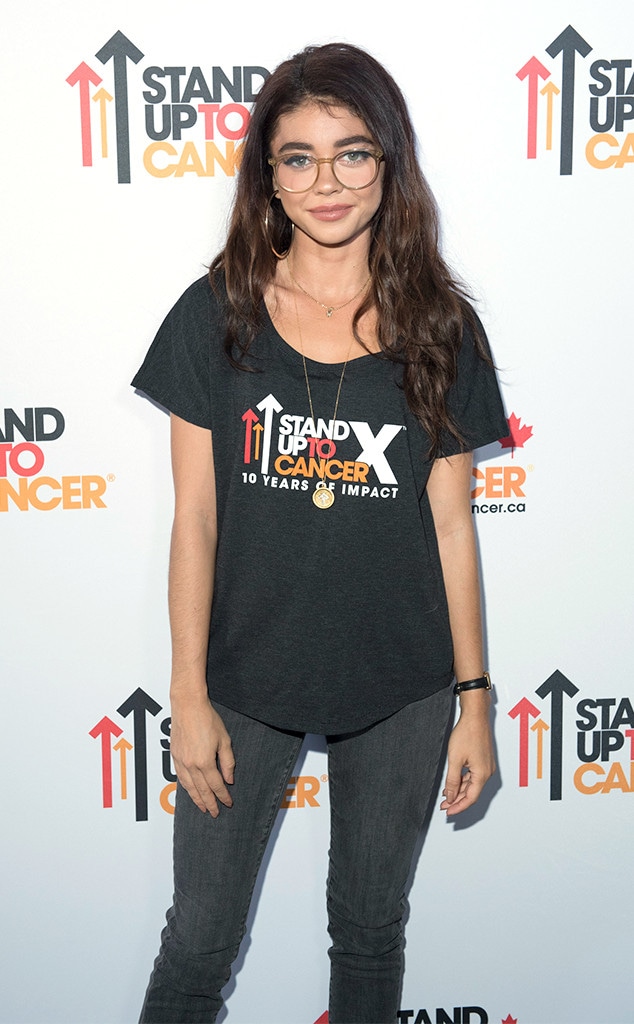 ABC/Image Group LA
Tonight, Hollywood is leading the fight against cancer. 
Stars from every corner of the entertainment industry are stepping out for Stand Up to Cancer, the sixth biennial special that works to fundraise for cancer research. Televised on all major networks—including E!—and executive produced by Bradley Cooper, viewers at home can expect to see A-listers like Reese Witherspoon and Jennifer Garner take part in the charity's important mission. 
Other celebrities that have stepped out for this year's event include Sarah Hyland, Michael Ealy, Katie Couric, Ed Helms and more. 
Stevie Wonder, Little Big Town and Charlie Wilson will take the stage with special live performances. 
The one-hour broadcast will also feature the patients, survivors, doctors, nurses and researchers on the front line fighting cancer every single day. 
Since the first telecast ten years ago, the event has received $480 million in pledges, which has "contributed to FDA approval of five new cancer therapies, including treatments for breast, ovarian, and pancreatic cancers and difficult-to-treat leukemias."
Check out all the star-studded red carpet arrivals in the gallery above!