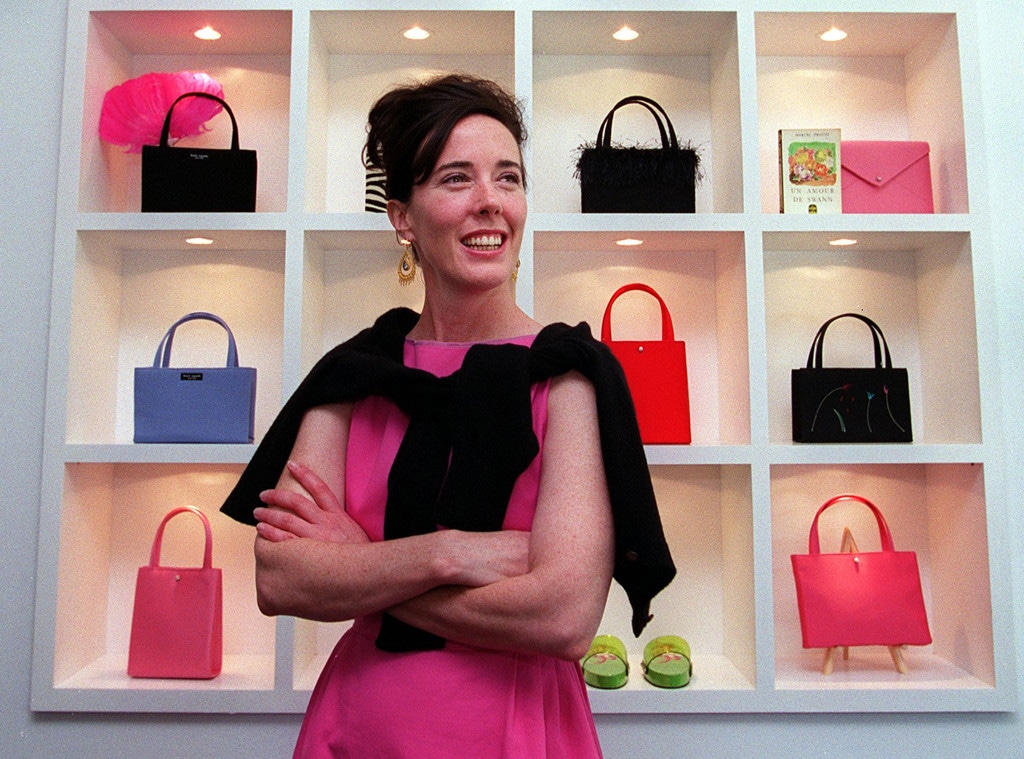 Wendy Maeda/The Boston Globe via Getty Images
More than three months since iconic designer Kate Spade's untimely death, famed fashionistas, industry mavens and fans came across a moving surprise when they took their seats at the spring-summer 2018 fashion show on Friday for Kate Spade New York—the company the late 55-year-old designer founded in 1993 and subsequently sold in 2006. 
On each of the show's seats inside the New York Public Library, where new Creative Director Nicola Glass debuted the brand's first collection under her direction and since Spade's death, there was a card that read, "She left a little sparkle everywhere she went."
While a version of the quote has long been associated with the brand, it was clear this time that there was one woman in particular the company was talking about. In further honor of Spade, the reverse side of the card was inscribed with, "In loving memory, 1962-2018."
The mantra came to life on runway, which was also embellished with a line of silver and glitter, a nod to the brand's journey since its inception in the late designer's '90s apartment and perhaps a physical representation of the sparkling mark she left on the industry. 
"It's almost like a road," Glass told Glamour. "Personally, for me, it was metaphorically looking backward at the origins of the brand."
Whether intentional or a sweet coincidence, sparkle was a recurring theme in the show as some of the models sported gilded lids embellished with glitter for a "playful" look, as lead makeup artist Romy Soleimani described to E! News. 
Essie's "Summit of Style" bronze glitter shade adorned the models' nails, according to the show's lead nail artist Julie Kandalec. 
For a woman whose aesthetic revolved around elegance paired with personality, they all seemed like the perfect touches for an unforgettable tribute.