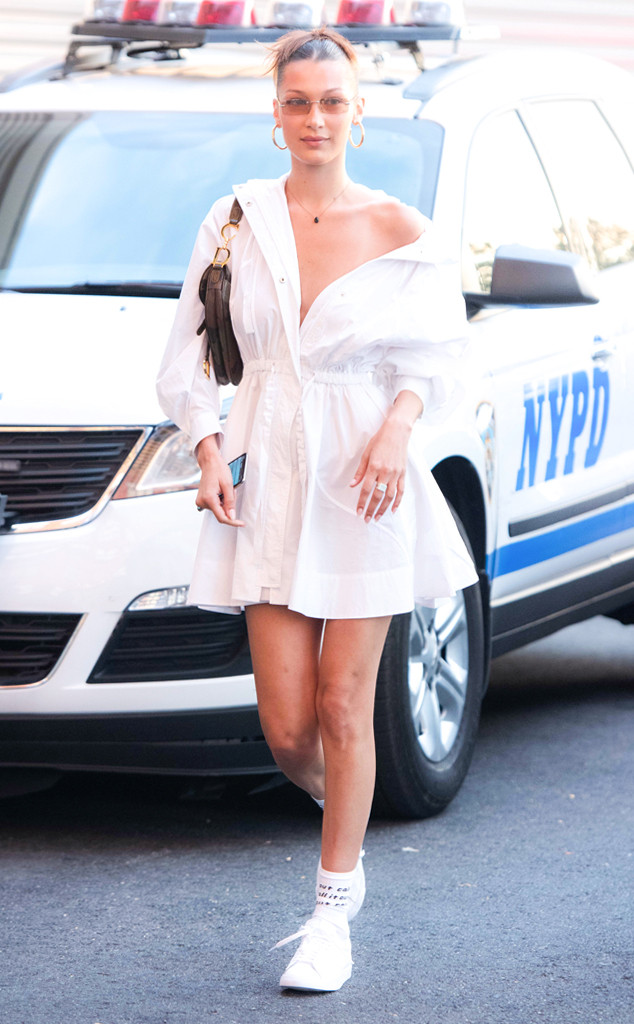 Adrian Edwards/GC Images
A new fashion trend just slid into our purview, much like the way Tom Cruise slid across the floor in Risky Business.
During New York Fashion Week, Bella Hadid took some time away from the hustle and bustle of the fashion industry to hang out with her sister, Gigi Hadid, at the US Open. She appeared wearing a white dress featuring a cinched waistline and hood with gym socks, sneakers, frameless sunglasses, a shoulder bag and a sleek top bun. It's a casually stunning look, perfect for her sister date.
There was one part of her outfit, however, that gave us a major flashback of '80s fashion: her socks. While there's no doubt that sneakers are a go-to for celebrities and influencers, most pair them with ankle socks. Now, all of that is changing.