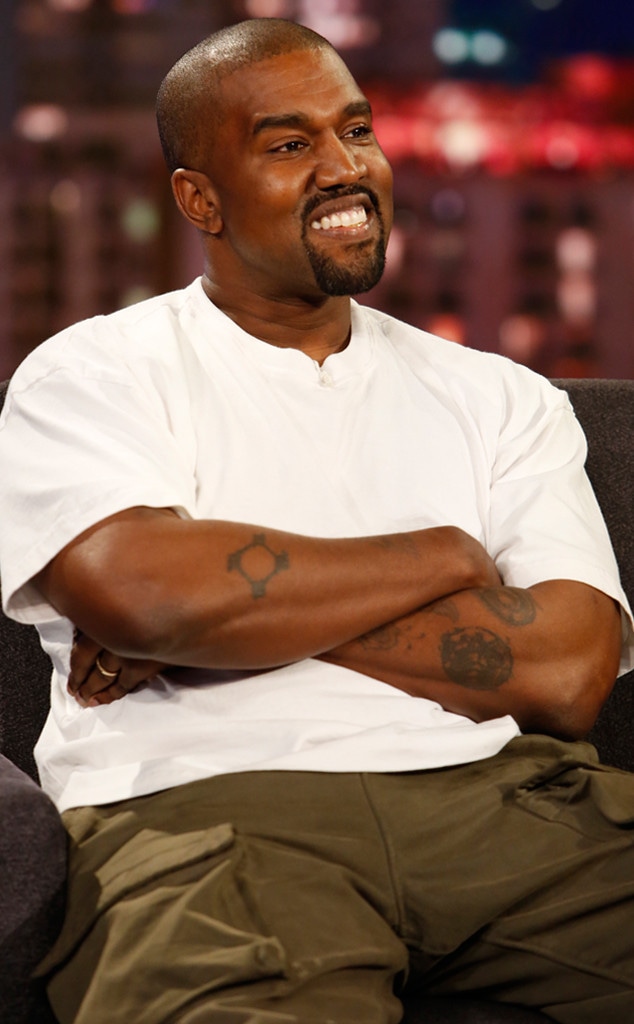 Randy Holmes/ABC via Getty Images
Kanye West is already a rapper, a designer and a father of three. Now, he can add creative director of the Pornhub Awards to his résumé.
That's right. The "Gold Digger" artist curated and executed the creative vision for Thursday night's inaugural award show. Held at the Belasco Theater in Los Angeles, the 2018 Pornhub Awards celebrated the top performers in adult entertainment and recognized their work across a number of categories. 
"Accessing his creative acumen in the worlds of design, production, music, photography, and apparel, West aims to present the award show with a unique approach and in a new light, minimizing the divide between the public and the private," a press release for the event stated.
According to the release, the show was set in the year 6918 and mixed "future with fantasy." West put his creative stamp on several aspects of the show, too. For instance, his brand, YEEZY, provided the wardrobe and makeup styling for all of the presenters and his creative house, DONDA, created merchandise for the event, which was sold via yeezysupply.com and Pornhub's website. The "Stronger" star even designed the statues for each of the award show's categories. Per the press release, the "erotica-inspired" statues represented "imagined alien sex toys" to align with that year's theme.
However, these weren't the only ways West was involved. He also enlisted the help of Willo Perron, who co-headed the creative direction for the award show and has worked on many high-profile tours and stage productions, to handle the show's production and lighting design.
West also released new music. The 21-time Grammy winner partnered with Spike Jonze—the same filmmaker who worked with West on "Flashing Lights" and "Otis"—to create a video for his new song with Lil Pump, "I Love It." The profanity-filled song debuted during the award show. He even reportedly performed at the award show.
In addition, West recruited renowned photographer and filmmaker Richard Kern to handle the interstitial screen content and show photography.
Now the only question is: What will West do next?