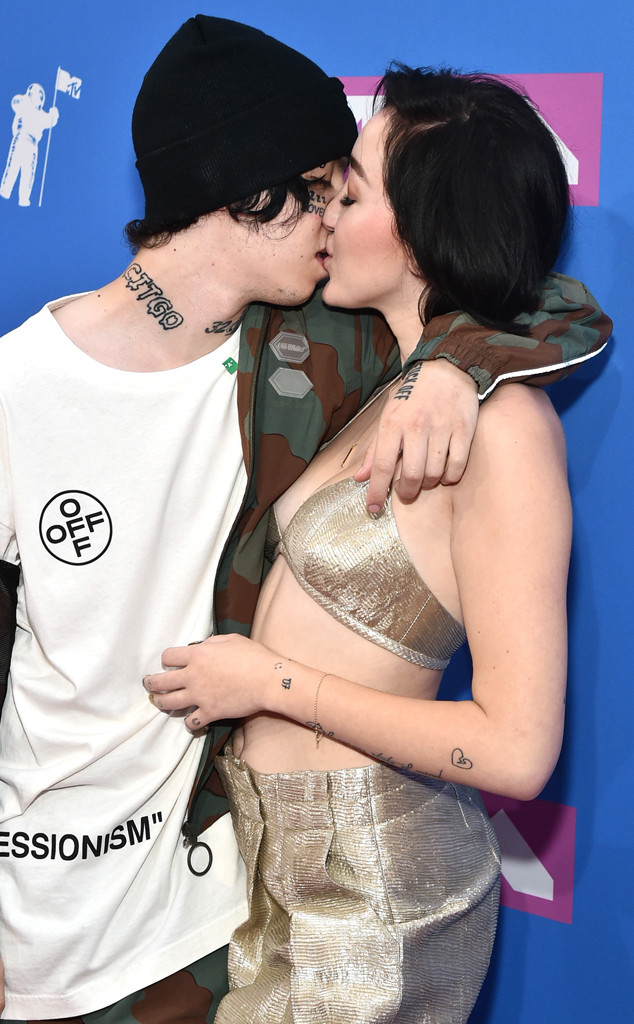 Mike Coppola/Getty Images for MTV
So...Lil Xan, right?
Just a few weeks ago, the 22-year-old rapper (happy birthday, Sept. 6) and his girlfriend Noah Cyruswere pledging "ride or die" to each other on their wistful rap-pop hybrid single "Live or Die," the 18-year-old sister of Miley Cyrusshowing off her own range to great effect.
"They threw me in / and now I'm drowning in the deep end," Lil Xan raps. "If I'm religious, you're the one that I believe in / You've been here with me to help me fight all my demons."
That was then, however. Now he's on his own. And whose fault that is has devolved into a engrossing game of he said, she said.
Or perhaps more accurately...he posted, she posted.