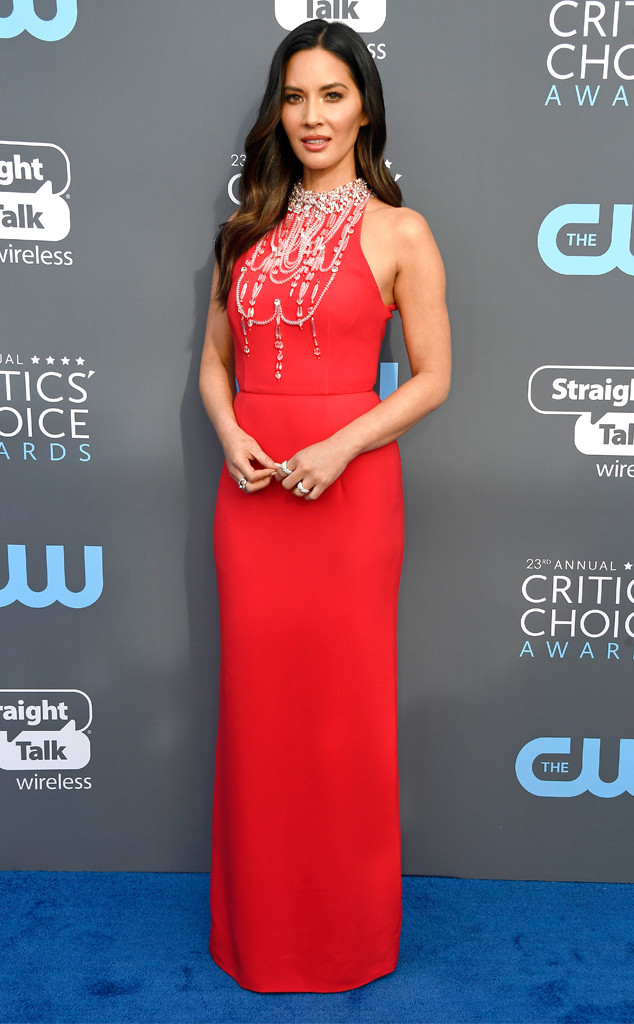 Frazer Harrison/Getty Images
Olivia Munn took a stand.
According to a new report from The Los Angeles Times, the actress, who came forward publicly with allegations against film producer and director Brett Ratnerlast November, spoke up again—this time about a registered sex offender she discovered she was acting with in Shane Black's The Predator.
Per the Times, Steven Wilder Striegel was cast in the film for a scene with Munn, in which he was to play "a jogger who repeatedly hits on Munn's character." In August, the actress reportedly learned of Striegel's past. According to the newspaper, the actor was arrested in 2009 and pleaded guilty in 2010 to "risk of injury to a child" and "enticing a minor by computer," for which he reportedly served six months in prison.
According to the newspaper, the charges stem from allegations involving a 14-year-old female. Striegel described her to the newspaper as a distant relative and said that he "made the the very bad judgement call of telling her in these emails that she was attractive, and sexy, and not a failure, etc." to boost her confidence because, according to him, she was facing several problems, including pressure to do drugs and alcohol and that she had started to have sex. He further told the Times that he made it clear they could not have a romantic relationship.