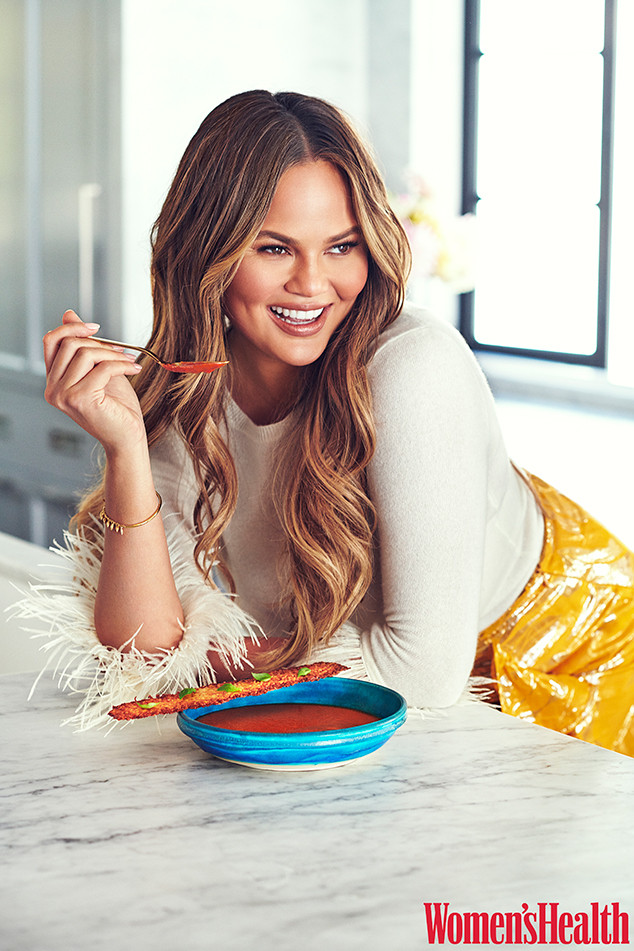 Eric Ray Davidson for Women's Health
Chrissy Teigen isn't afraid to tell it like it is.
The Lip Sync Battle host opened up about how her body has changed since giving birth to two kids in her new interview with Women's Health.
"With your second, you just, like, pop 'em on," she said while breastfeeding her son, Miles. "I look at my boobs and I'm like, 'What the heck happened?' They face outwards now. They're like giant disks. I don't even know how to hide them. I forget that people are still like, 'Whoa!' And I don't mean to shove my boob in their faces."
She also revealed she's recently been cleared to start exercising and having sex again.
"It doesn't matter who you are—even if you're a sexy R&B crooner or an ex–swimsuit model, you're just tired! We still have that passion for each other, but are we doing it randomly in a dressing room? No!" she quipped, referencing her husband John Legend. "We'll get back into it again. But it is funny: If he performs somewhere, and I go, I'm like, 'Oh, he's sexy.' We'll probably have sex that night."