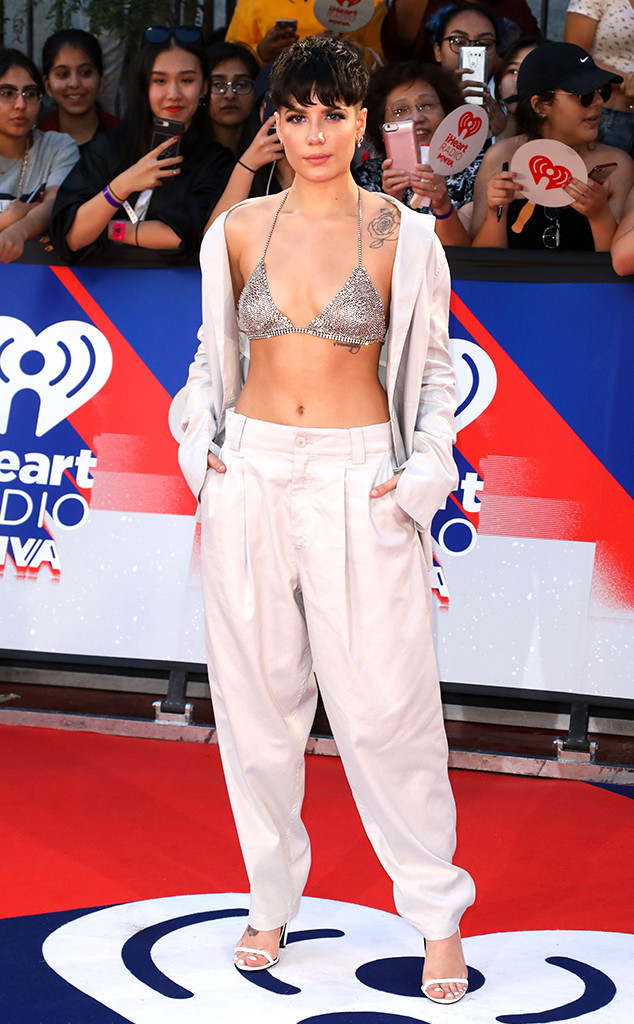 Shutterstock
Surprise! Halsey will appear alongside Lady Gaga and Bradley Cooper in A Star Is Born.
The pop star revealed the casting news on Twitter, calling the entire experience "humbling and unreal." Halsey told her nearly 10 million social media followers that she plays herself in the highly-anticipated blockbuster, which premiered to rave reviews at last week's Venice Film Festival.
"I guess now is a good time to finally tell you guys that I have a little cameo in A Star Is Born!" the "Bad at Love" songstress announced in a heartfelt statement. "Thank you so so much to Gaga and Bradley for including me. It was an honor to watch both of your talent and dedication on set. An all time life highlight for me for sure."
Halsey also said she was grateful to Lady Gaga and Cooper for seeing her "worthy of representing a piece of the current state of music in this film forever." She continued, "They could have picked any artist. It was so humbling and unreal."