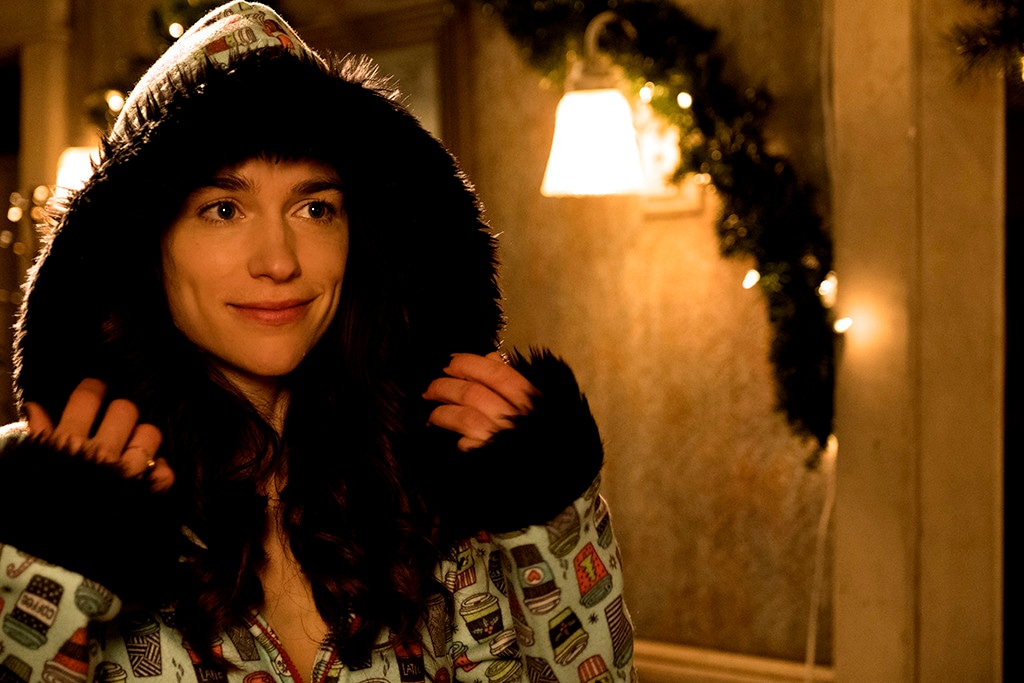 Syfy
She was the Girl on Top and now she's our Leading Lady.
After six rounds of voting and several days of waiting (sorry!), we're here to announce that TV's Top Leading Lady is Wynonna Earp's Melanie Scrofano. 
For the second year in a row, Scrofano has been named your favorite TV actress, and she's speaking out to thank everyone who voted tirelessly for her over the past few weeks. Here, in full, is her very Leading Lady-esque statement:
"Imagine if everybody in the world cared about something/someone the way you care about this show?
I have no delusions about why I won E!'s Leading Lady. It's not because I deserve it the most. Leading a show is hard. It's hard on your ego. It's hard on your family. It's even hard on your self-esteem, believe it or not. All these ladies have to deal with the s--t sandwich of leading a show, and I hope to start a club with them where we drink coffee and cry into each other's shoulders and vent about how hard and lonely it is."
"Nyet, my friends. I won because of #Earpers like you: who each have the heart of a thousand people.  I can just imagine you, hunched over your computer clicking captchas with one hand and doing your taxes or math homework with the other hand, to vote for me. But I know what the votes really represent: a vote for the unity our show brings, a vote for the experience of being an Earper. Voting for me represents everything that our show does so well: it gives us an excuse to come together in our separate homes/offices/toilets or wherever you like to spend your time online (no judgement, but wash your hands), and feel like we are all hanging out. Voting for me is a vote for the fandom, and I am so honoured to call you my friends.
And, Congratulations!!!! You are not a robot!!!!!!!!"
Scrofano bested Outlander's Caitriona Balfe in the final round to claim the title, and pretty easily beat 63 other competitors throughout the competition, never falling to the back of the pack.
Congratulations to Melanie and to all the fans who voted and voted and voted some more for her!
Wynonna Earp airs Fridays at 9 p.m. on Syfy.