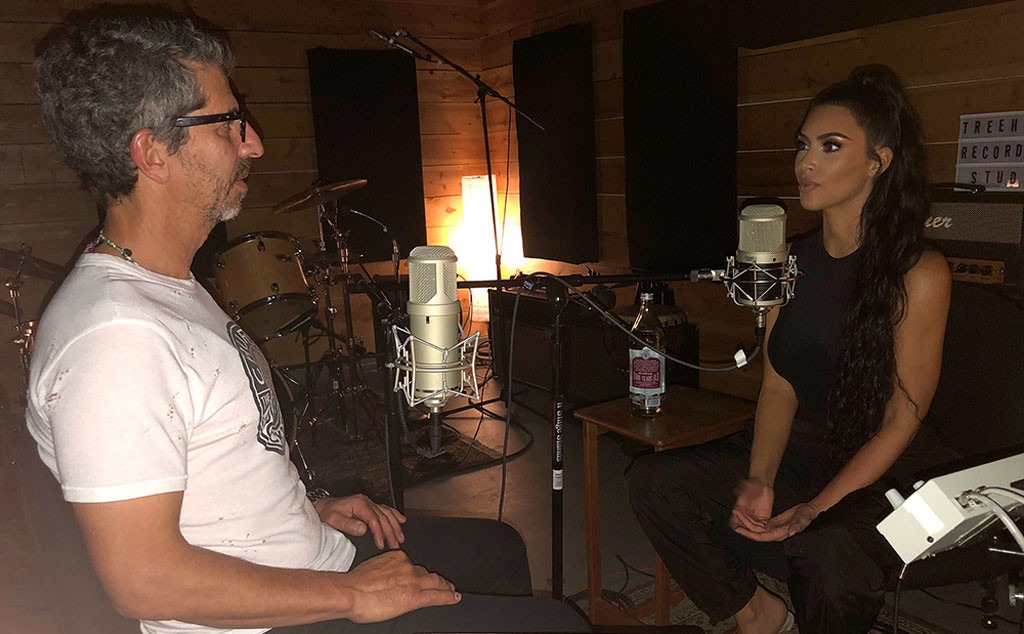 Kim Kardashian West App
Kim Kardashian is opening up about prison reform.
The Keeping Up With the Kardashians star is a guest on the latest episode of music executive Jason Flom's Wrongful Conviction podcast. During their talk on the episode, Kim discusses Alice Marie Johnson and how President Donald Trump granted her clemency after their spring meeting at the White House.
"I was introduced to Jason after a recent prison visit. I'd heard such amazing things about him, and his fight for justice and prison reform," Kim wrote on her app on Wednesday. "He's fought very hard to get clemency for so many people. I was honored to be able to talk to Jason for his podcast and to discuss issues that we're both extremely passionate about."
Let's take a look at everything we learned from Kim's talk with Jason on Wrongful Conviction:
Nathan Congleton - NBC News/TODAY
1. Kim Is Working to Help Free 30-Year-Old Chris Young: "Yesterday, I had a call with a gentleman that's in prison for a drug case, got life, it's so unfair, he's 30 years old, he's been in for almost 10 years," Kim said. "His prior conviction to get him to his three strikes was marijuana and then marijuana with less than half a gram of cocaine possession...got life. I was on the phone with the judge that sentenced him to life, who resigned because he had never been on the side of having to do something so unfair. And now he is fighting with us to help get him out."
2. The Judge Who Sentenced Young Is Now Working to Exonerate Him: "It was a mandatory sentence that he had to delivery and he knew it was so wrong," Kim explained. "And he was like, 'I'm gonna make this right, I'm gonna step down and I'm gonna help to fight to get him out.' And I spoke to him on the phone from prison and it was just a really crazy...there's so many people like him."
3. Kim Says She Talks to the White House "Often," Specifically Jared Kushner: "I do talk to the White House often on this subject, with Jared Kushner, and he is really passionate about changing some of these laws and getting a lot of bills passed and hopefully some things will get passed," Kim shard. "I'm hopeful."
4. She Didn't Think That She'd Get as Far as She Did With Alice's Case: "I truthfully did not think I was gonna get that far," Kim admitted, talking about how she discovered Alice's case on social media and how she wanted to try to help her. "I had to do it, yeah, it was just a feeling."
5. Kim Reads a Stack of Letters From Inmates Daily: "I don't read books anymore, I read letters," Kim said. "I get stacks of letters daily that inmates write me, so I love to read them and go through them and hear their stories."
Kim returned to the White House on Wednesday to attend a listening session about the clemency process.
"It started with Ms. Alice, but looking at her and seeing the faces and learning the stories of the men and women I've met inside prisons I knew I couldn't stop at just one," Kim tweeted Wednesday after the meeting. "It's time for REAL systemic change."