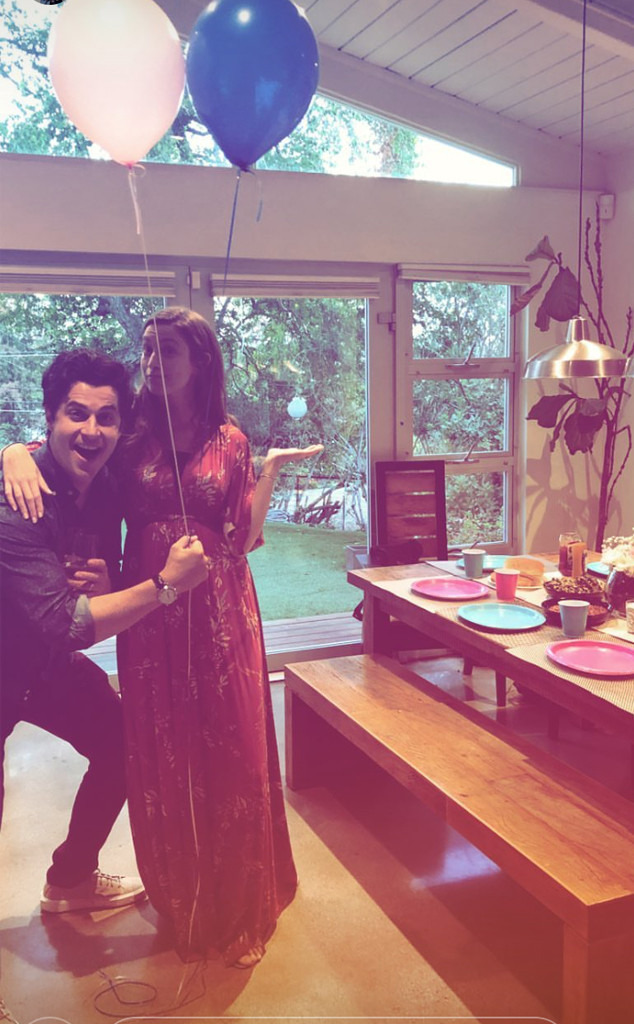 Instagram
David Henrie is full of surprises!
On Wednesday morning, the Wizards of Waverly Place star had some big news to share on social media. As it turns out, he's expecting his first child with Maria Cahill.
"After getting married my life started to take on a meaning and importance that's indescribable," he shared on Instagram Stories. "I'd never felt before and made me such a better person."
The actor added, "I cannot wait to see what being a poppa brings I cannot wait!"
After teasing a gender reveal party online, David finally revealed the news. The couple is expecting a girl.
"ITS A GIRL ITS A GIRL ITS A GIRL. Im a Poppa!!!!!!! Im so overwhelmed with joy I had to share this with you guys," he wrote to his followers. "I'm already singing 'I Loved Her First.' That reminds me. Where's my shotgun? I don't have a shotgun. Someone get me a shotgun!"