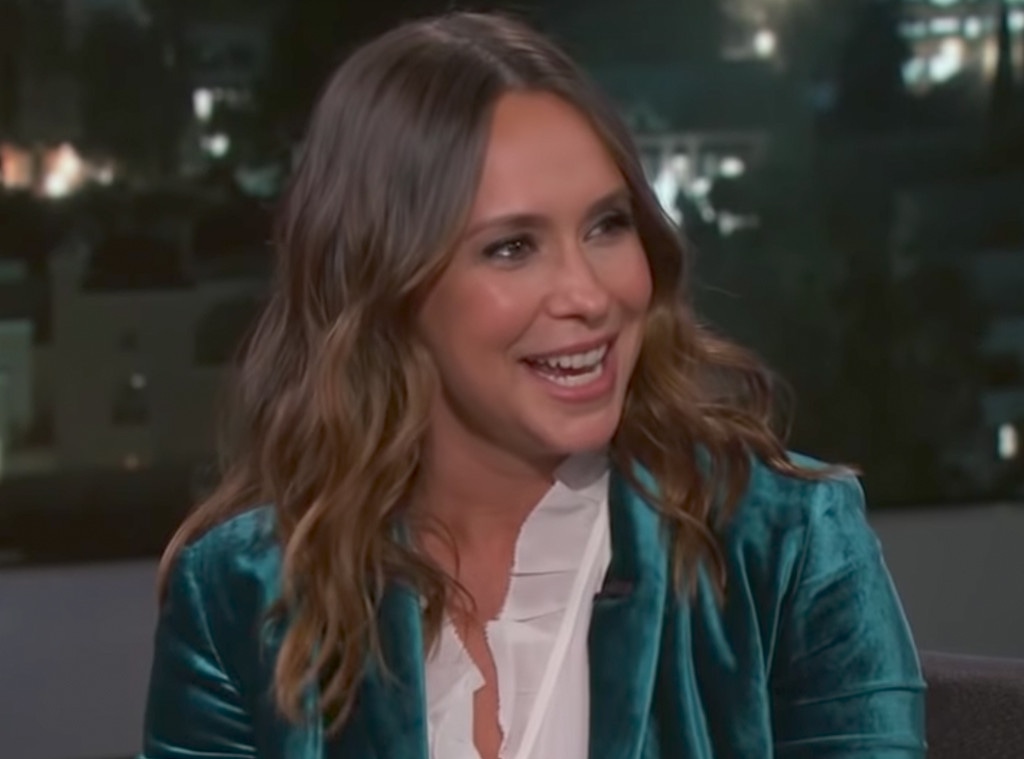 YouTube
Jennifer Love Hewitt has met a lot of celebrities over the years, but meeting Michael Jackson was one of her most memorable encounters.
The actress recalled working with the late singer as a child during her guest appearance on Tuesday's episode of Jimmy Kimmel Live!.
Hewitt met the 13-time Grammy winner when she was just 10 years old. She was shooting a commercial for the lifestyle brand LA Gear and was told she would be working with "Michael." However, she didn't realize she would be working with the King of Pop.
"Now, like, thinking back on it, if I had been in my 20s, I probably would have, like, pooped my pants a little bit. Like, 'Oh my God! I'm about to work with Michael Jackson,'" she told host Jimmy Kimmel. "At 10, I was just like 'Oh he's so cool. This is going to be really fun.'" 
While she was excited to meet Jackson, she was also excited to meet his pet chimpanzee, Bubbles. The 9-1-1 star said she even gave the animal a high-five.
During their time on set, Hewitt danced with Jackson and even learned a few of his signature moves. However, the most memorable moment came after they wrapped. According to Hewitt, she had to leave the shoot to attend a charity function.
"He stopped at the end of the day [and] he was like 'You don't know how important it is that you're doing something that's special and important for other people,'" she recalled. "And he was like 'Never lose that. Always be that person.'"
To reinforce this message, Jackson sent a check to the charity hosting the event and made it out in Hewitt's name.
The two stars kept in touch after the commercial. Hewitt even visited Neverland Ranch with her mother and attended a Thanksgiving party at the famous home. She recalled there being a turkey, a ferris wheel and even a candy shop that gave out freshly baked chocolate-chip cookies. It was an experience she described as "incredi-cray."
"It was amazing," she said. "It was, like, one of those big life moments where you're like, 'Wow this is extraordinary.'"
To hear Hewitt recall more memories, watch the video.