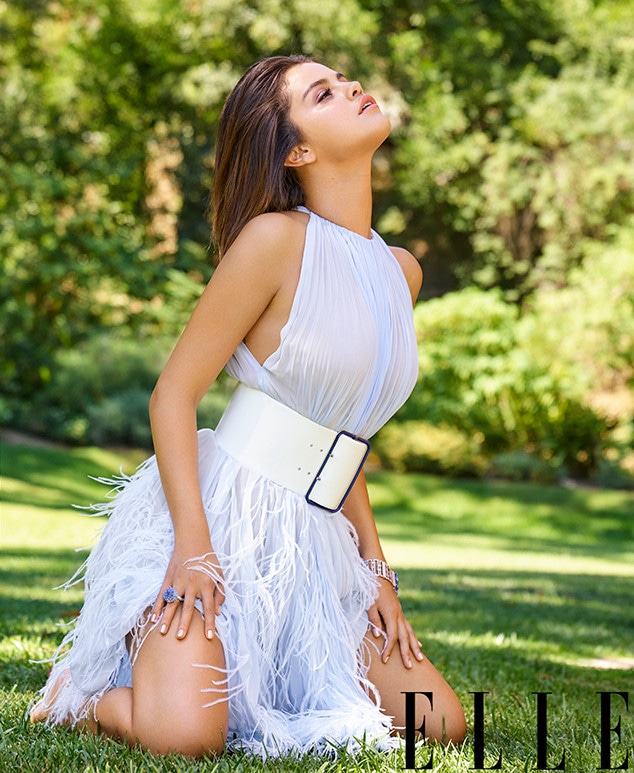 Mariano Vivanco/ELLE
Selena Gomez is a woman of many talents.
Yes, she's an actress, singer, producer, fashion designer and philanthropist.  But in a new interview, the 26-year-old revealed she is now an intern for a special company.
While speaking with ELLE magazine, Selena explained that she is now volunteering for A21, a global anti-human trafficking nonprofit that has 14 locations worldwide including one in Southern California.
"I wasn't going to immediately start discussing it. It's out of my comfort zone. I needed to be fully immersed in it," Selena shared with the publication. "I can't be silent about this."
She added, "The idea of human trafficking to me is…I'm flabbergasted."
And before you think this is just another celebrity using her name for a worthy cause, all signs point to Selena deeply committed to the cause. The singer immediately started working five days a week and received an email address with a key to the office.
The new opportunity got us thinking of all the other famous faces who have worked their way up in various careers by interning at companies. Take a look for yourself in our gallery above.
As for how the new job is making Selena feel, we'll let her explain.
"The moment I turned 26, I felt 26," she explained. "Right now. I feel very sure of where I am. I don't feel erratic or emotionally unstable. Or like I can't handle my emotions, like I used to. It's kind of understanding myself a little more. By all means I don't have myself figured out. But it feels good."