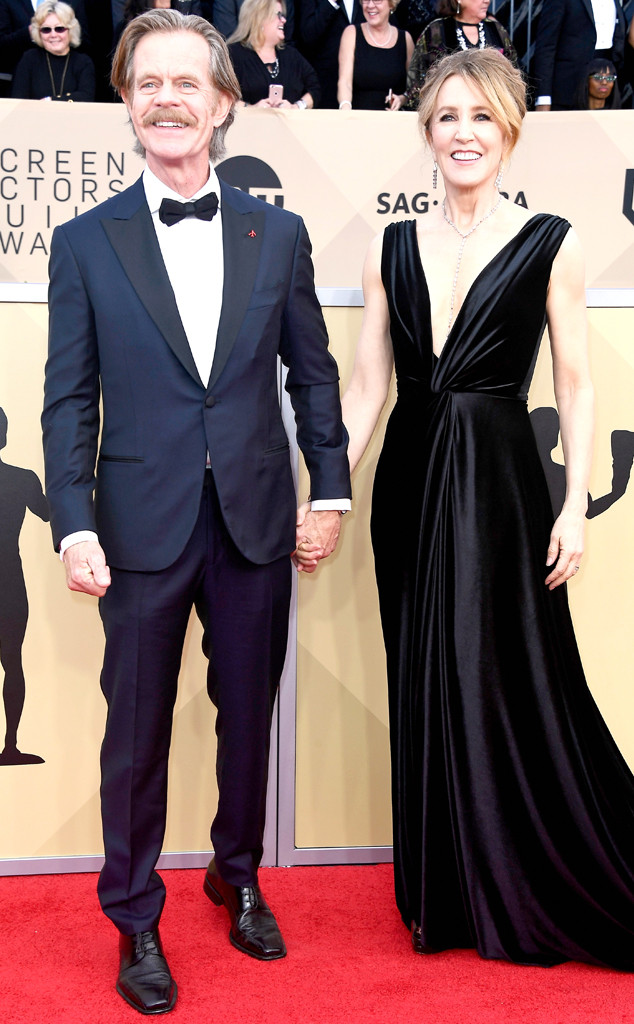 Frazer Harrison/Getty Images
This Hollywood love story gets sweeter every year!
Felicity Huffman and William H. Macy are celebrating 21 years of marriage this week and in that time we've seen the famous duo become one of the strongest couples in show business.
Over the last year alone, the two have worked together on film projects and even rebuilt a vacation home that holds deep, sentimental value to Huffman. When you look at the history of their love story, it's clear they were always meant to be.
Let's start at the very beginning…
Before they fell for one another, they each fell in love with acting. Felicity credits her mother as being the one who figured out that she wanted to be an actress, before she even realized it herself. Huffman writes on her blog, What the Flicka (Flicka being a childhood nickname), that her mother enrolled her in a beginning acting class when she was 10 years old. Huffman says she was hooked and immediately "fell in love with show people and that was it. It set the course for my life".